5 Types Of Spandex Caps Recommendation For Custom Elastic Table Covers | Table Covers Depot
|
For those of you who like to hold various events, why don't you have a special table equipped with a safety cover? For that reason, you can use an elastic table cover that can protect your table from oil or water spills. You want to buy an elastic tablecloth but are confused about which type is the best? You can read this article as your reference for buying custom elastic table covers.
Types Of Spandex That Can Use For Your Reference
Faux Burlap Elastic Spandex
This type of spandex is the right choice for you who are looking for an elastic table cover. With easy maintenance, you can save time cleaning spandex burlap based table covers by simply washing them after each use. You can also wash it in the washing machine without worrying that the lint will be damaged. This type of Spandex has been innovating and has a large selection of colors that you can use in any event.
Poly-Cotton Elastic Spandex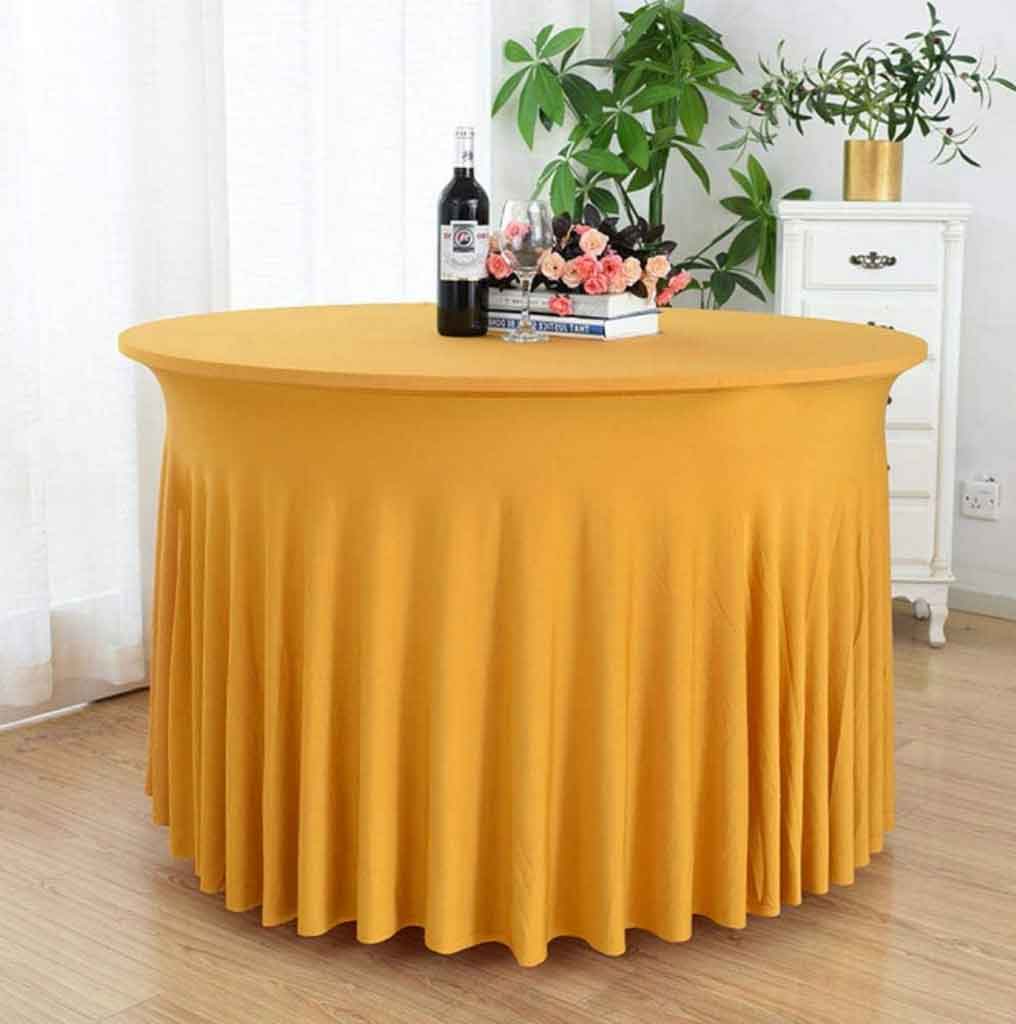 Made of lightweight cotton which has a wide elastic power according to the size of your table. If you use this type of spandex for your custom elastic table covers, the top will fit securely under the table. So, you don't have to worry about being blown off in bad weather. To care this poly-cotton elastic spandex is quite easy, you only need to wash it after use, dry it with a machine and you can store it back quickly.
Saxony Damask
One of the hardest things about planning an event is choosing the right tablecloth. Including color, patterns, shapes, patterns, the material of the tablecloth is one of the important things to note. This Saxony damask has an elastic material and you can have a strong map to allow it to be stretched firmly on a table. You don't have to worry about this spandex will stretch. After being stretched, this custom elastic table covers will return to its original shape.
The Rayons Spandex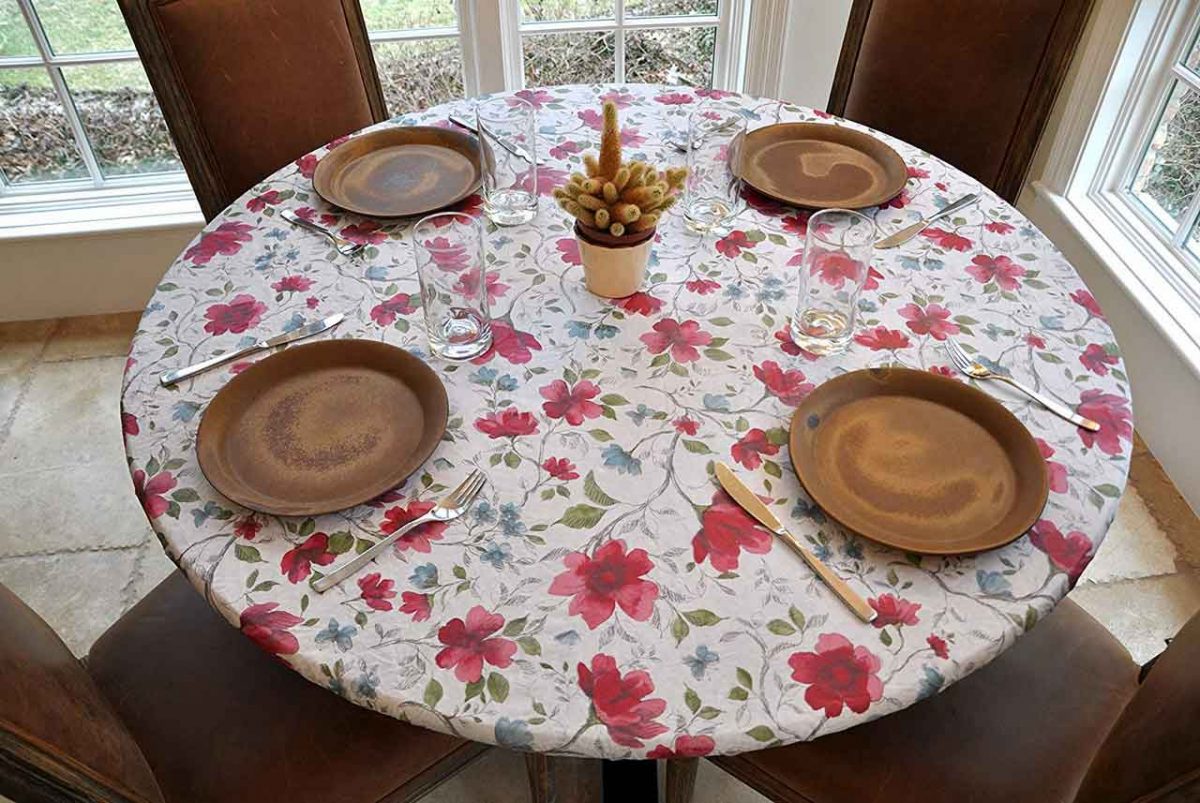 Rayon spandex is a type of spandex that comes from the combination of spandex and rayon fibers. The combination of these two types of fabrics produces a softer, cooler, and more flexible fabric. Its ability to absorb water makes this type of spandex suitable to be used as a cover for your table. Over time, this type of cloth went through many developments. There are various color choices that you can customize to support your event.
The Silk Spandex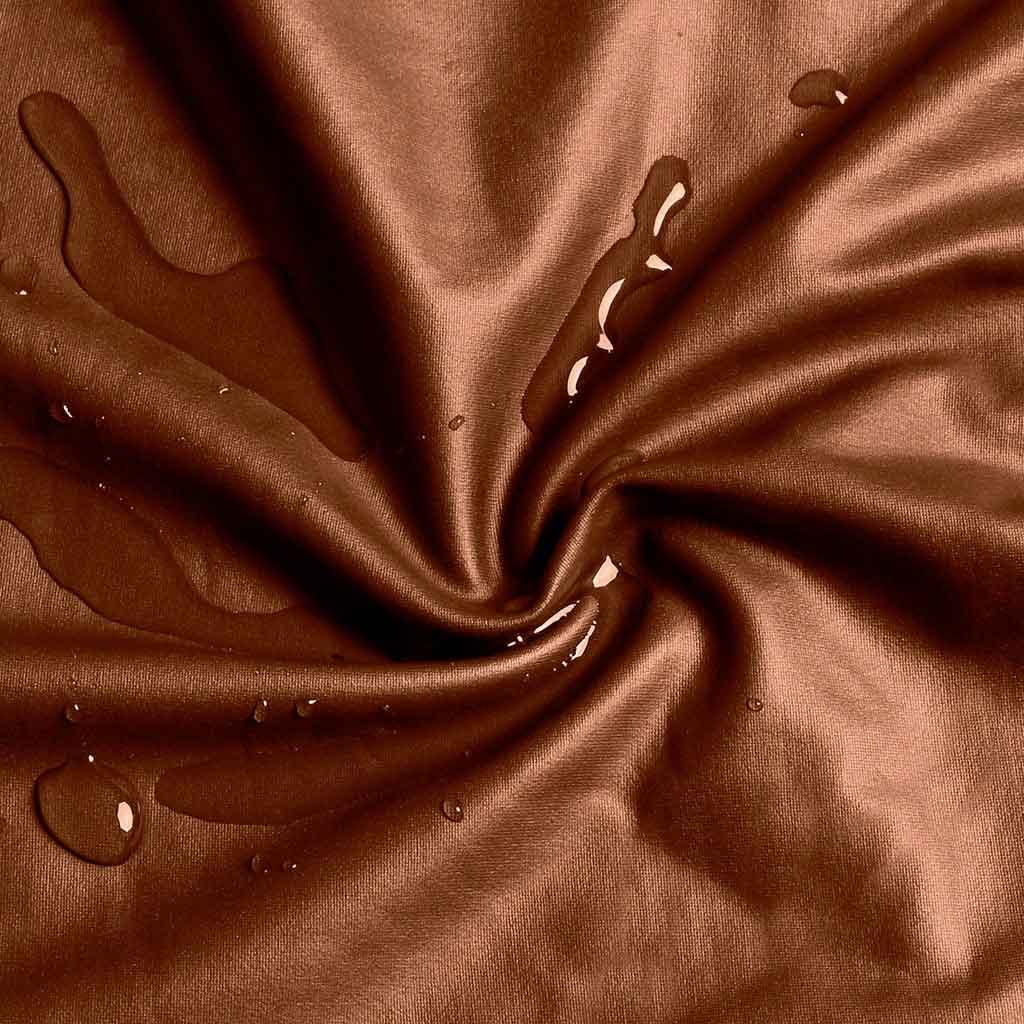 The silk spandex is made from a mixture of polyester main yarn and spandex fiber blend. This type of spandex fabric can stretch perfectly. This fabric is a type of spandex that is very popular to use as custom elastic table covers. Having a slightly shiny appearance, you can use this type of spandex for your outdoor table because of its ability to easily dissipate heat so that it protects your table from heat.
Choosing the right table cover is a must to protect your table. There are many types of tablecloths out there that you can use as a table cover. However, using elastic materials such as spandex can make your table flexible. Spandex has various types with their respective qualities that can suit your needs. So, try to protect your table with spandex to make it more secure.
Thanks for visiting tablecoversdepot.com, content above 5 Types Of Spandex Caps Recommendation For Custom Elastic Table Covers published. Many individuals attempting to find details about elastic table covers round and of course one of these is you, is not it?