A Guide Of Standard Tablecloth Size You Should Know | Table Covers Depot
|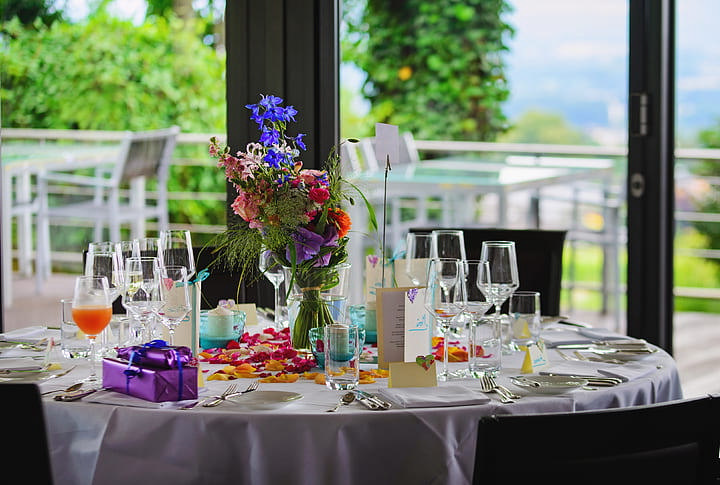 One may know that a simple tablecloth can be perfect or ruin the appearance. One mistake you should never make is a mistake in choosing the wrong tablecloth. While you may think that tablecloth is not that important for your home, but this aspect is the most important in a restaurant and on some occasions. The most basic idea is to understand the standard tablecloth size. If you want to know more, check out the review below.
This Are Some Tablecloth Standard Sizes That You Should Know
Standard Size for Square Tablecloth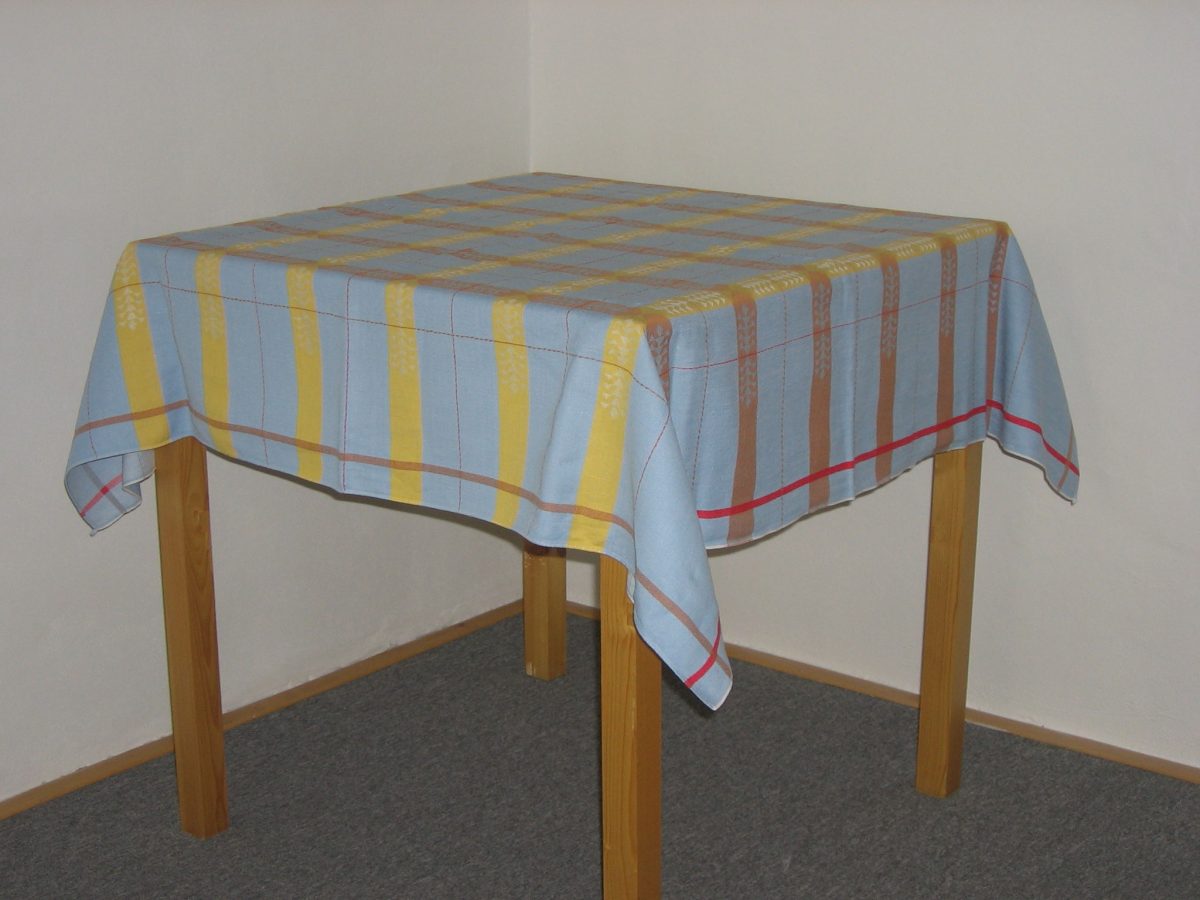 Before you choose the size, you have to consider the drop. Most of the standard size is designed to have more than a 10-inch drop. So, please mind the drop. The standard square tablecloths are for 30″, 36″, 42″, and 60″ square table. from the 4 people seats to 8 – 12 people. From the smallest table, the right size is 52 x 52 with an 11-inch drop, 62 x 62 and 13-inch drop, 72 x 72 completed with a 15-inch drop, and the biggest is 85 x 85 with a 12.5-inch drop.
Rectangular or Oval tablecloth
The rectangular and oval standard tablecloth size is not that much different. But mostly rectangular have a larger size. A size of 52 x 70 inch is best for 28″ x 46″ and 40″ x 58″ table. A 60 x 64 inch tablecloth for 36″ x 60″ and 48″ x 72″ table. Then there is also another size of rectangular tablecloth you can find in the market. But for the largest size, the 60 x 144 inch is the most fitter for 36″ x 124″ and 48″ x 126″ table that will hold for 14 to 16 seats.
While for the oval table, there is not that much variance of size available. Mostly because oval tablecloth is not commonly used. However, there are three standard sizes of this type, the first one is 60 x 84 inch is best for 36″x 60″ to 48″ x 72″ table. Second is 60 x 102 inch which is best for 36″ x 74″ to 48 x 90″ tables for 8 – 10 people. And the last standard tablecloth size is 60 x 104 inches that fit for 36″x 80″ to 48″ x 92″ table that will fit for 8-10 people.
Round tablecloth (regular and floor length)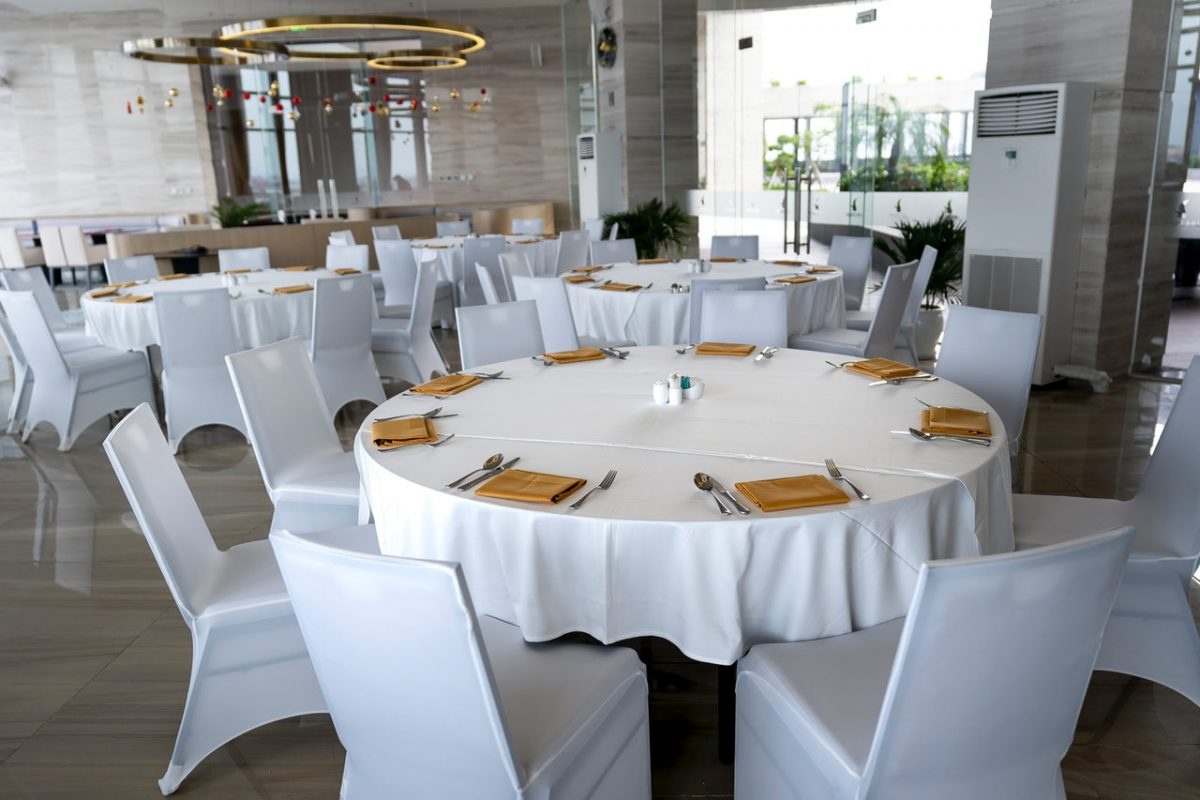 As mentioned before, you should know that tablecloths will have a drop. In this case, a round tablecloth type has two types of standard sizes with a different drop. Regular (around 10″) and floor-length drop. A regular drop size are 60″, 70″, and 90″ diameter. Best for 38″ to 44″, 46″ to 58″ and the biggest 60″ to 78″ table. While the floor-length have size of 96″, 108″, 114″, 120″, and 132″. From the smallest, the size fit for 36″, 48″, 54″, 60″ and 72″ table.
A specific Banquet tablecloth
The last is banquet tablecloth. This type of tablecloth is extra. Most of the time the basic shape is rectangular. However, since it is used for a specific purpose, many manufacturers are producing this tablecloth in the different standard tablecloth sizes than the rectangular one. The size are 52 x 69 inch which is best suited for 30″ x 48″ table for 4-6 seats and 52 x 92 inch best for 30″ x 72″ table for 6- 8 people.
Those are some guides to know what is the standard size of the tablecloth that will fit your table. The tablecloth has four basic shapes which are square, round rectangular or oval. While you can buy a custom-sized tablecloth by measuring and calculating the size of your table. You can also find most of them are sold in the market with many size variances, from the small table to the largest 14 to 16 seat table. So, you have more options to choose from.
So, if you want to have these fantastic images related to A Guide Of Standard Tablecloth Size You Should Know, just click save icon to store these graphics to your personal computer. These are ready for download, if you love and wish to obtain it, just click save logo in the article, and it will be directly down loaded to your laptop.
Here you are at tablecoversdepot.com, article above A Guide Of Standard Tablecloth Size You Should Know published. Many individuals searching for specifics of Standard Tablecloth Size and of course one of these is you, is not it?