Get to Know Best Material of Oval Christmas Tablecloth for Your Dining Table | Table Covers Depot
|
When it comes to choosing the best material for a tablecloth, you have many options provided on the market. You need to choose one that suits your home decorations and setting. If you choose an informal setting for Christmas, the best option is oval table linen. But, what is the best material that you can pick for an oval Christmas tablecloth? Check out this explanation!
Best Material Tablecloth for Your Dining Table
Polyester Tablecloth
If you want to make an outdoor dining table set, the best linen product option is using polyester fabric material. This synthetic fiber has durable performance and will stand up to wrinkles and stains. It is perfect for you when holding a party with a large number of people. Also, you don't need to worry about spills, because the non-absorbance material makes it easy to clean.
Lace Tablecloth
Lace tablecloth is pretty and tends to be more delicate than other materials. It is the best way to update the appearance of your table especially for a special setting that comes with numerous people. So, all you need is an oval Christmas tablecloth with lace material. It also can work well with attractive ornament, table décor, or centerpieces like flower vas or candles.
3.Cotton Tablecloth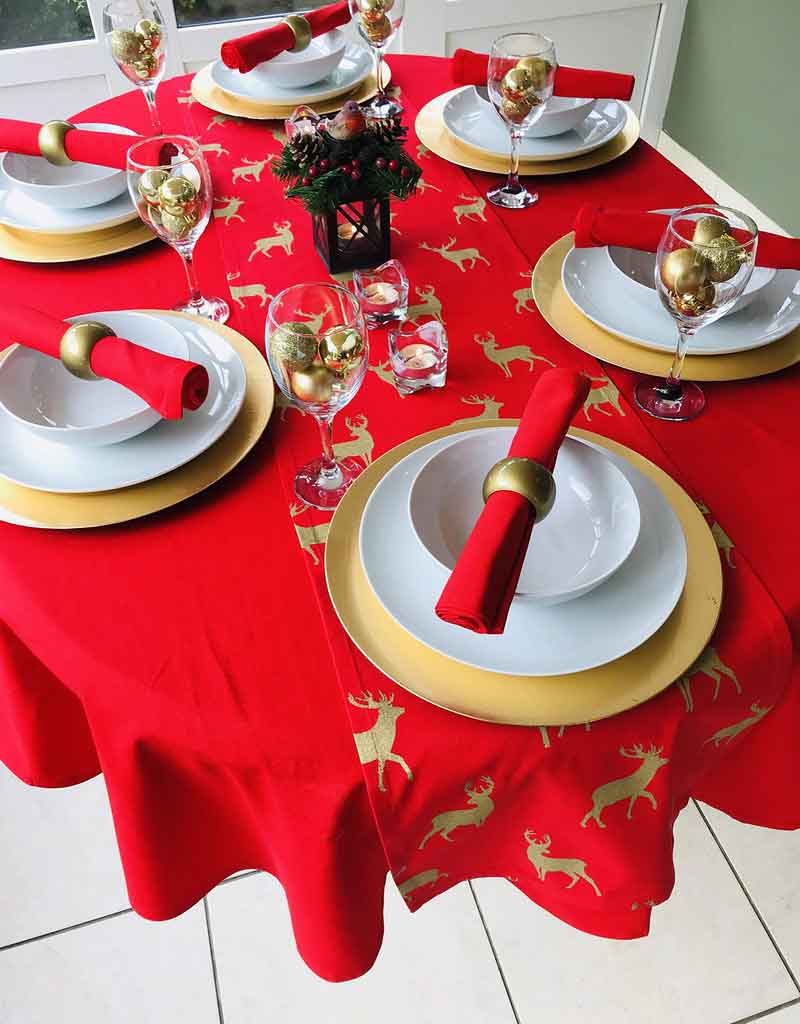 Cotton is the softest tablecloth that you can select and they tend to drape beautifully over the table. It suitable for any kind of event you are having, because it looks good and easy to apply. But, the problem is that this type of table is easy to get dirty, especially because of the water spill. When colored substance spilled, it would be hard to clean.
However, a cotton tablecloth can be washed in the washing machine without being damaged. This makes cotton is the best option for you who tends to have messy meals since can be easily washed. Cotton oval Christmas tablecloth also has numerous designs that you can choose from. Blending is an excellent way to get the beauty and soft feel while enjoying a meal on the table.
Linen Tablecloth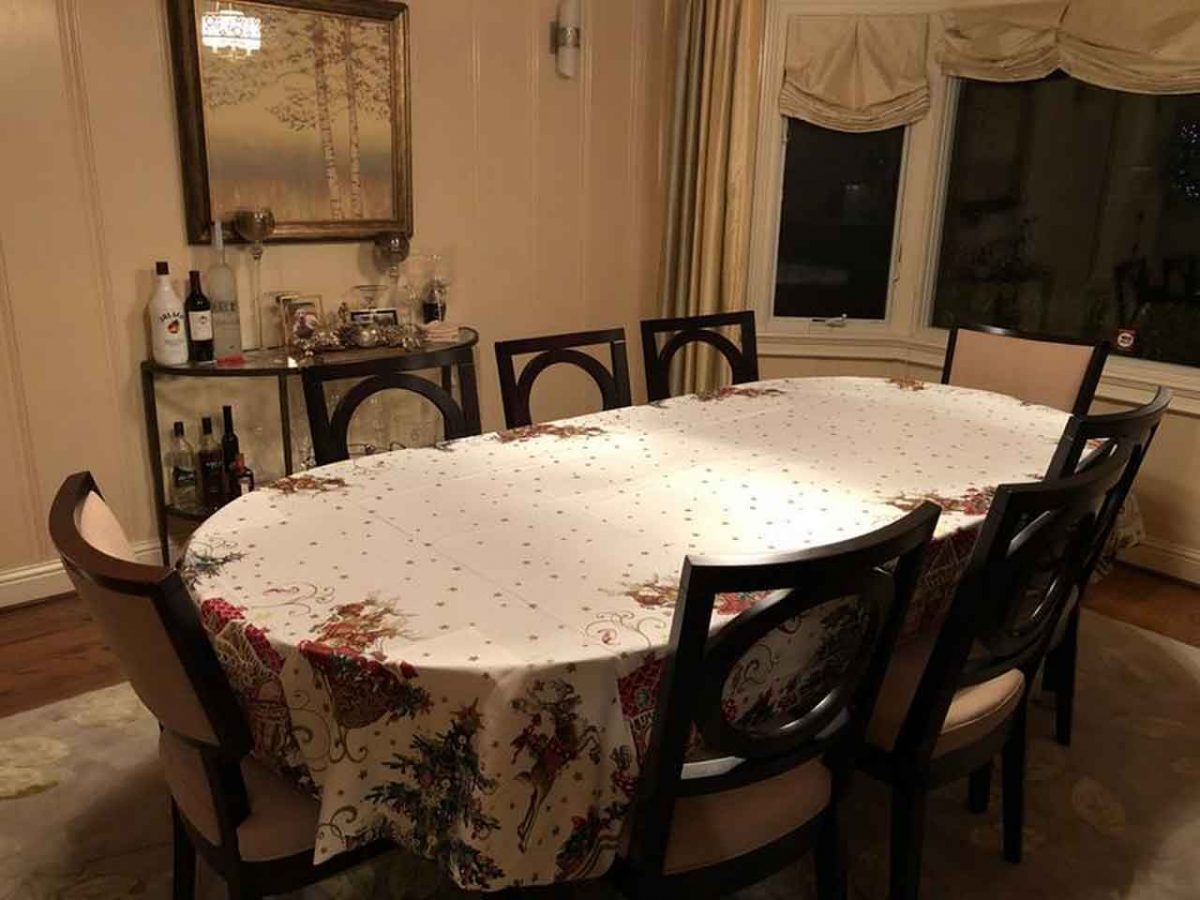 Linen tablecloth has a lot of pros that make it a popular material to use on the table. They are beautifully textured and can work well with numerous decorations. Linen type gets softer the more that it is used and washes until it is just as soft as cotton. Besides, if you want durable and strong material, a linen table is a great option for you.
Burlap Tablecloth
If you like rustic nuance in your decoration, a burlap tablecloth is an excellent option for you. It looks more vintage than other kinds of material. Not only have that, but burlap oval Christmas tablecloth also perfect for special events. They have a neutral color that makes you easily decorate with any napkins, dishes, and flowers for your focal point in your room.
All in all, numerous oval tablecloth is available on the market. You can choose based on your need. If you want to celebrate your event in an outdoor setting, excellent options are using polyester or burlap material. Meanwhile, if your celebration is an indoor setting, you can choose cotton, lace, and linen tablecloth.
Thanks for visiting tablecoversdepot.com, article above Get to Know Best Material of Oval Christmas Tablecloth for Your Dining Table published. Many individuals attempting to find details about large oval Christmas tablecloth and definitely one of them is you, is not it?