Cheap Table Linens for Weddings Buying Guide | Table Covers Depot
|
Your big day is approaching. Yet, you haven't prepared what kind of table linens you want to use yet. Don't panic. We are here to help you. We will give you a quick guide on how to buy cheap table linens for weddings.
1. Why Should You Buy Rather than Rent?
In certain cases, renting items is less costly than buying them. This is not the case for table linens for a wedding, though. Buying table linens for weddings is a lot better than renting, especially if you bought them at a cheap price. Below are the reasons why you should buy rather than rent table linens.
The table linens will be yours
First and foremost, the table linens will be all yours. You don't have to return it and you will have table linens ready for your future events. All you need is to clean the linens and they are ready to use.
It is cheaper to buy than rent
That's right. There are rental companies that charge you more for renting table linens. The thing is, you can buy them the same or even less price.
The table linens will be new
Renting to get a cheaper price may look like a nice solution at a glance. But, have you ever considered how many people that have eaten on the rental table linens? It is bothersome to think about that. You wouldn't have the same problem if you buy table linens for weddings.
What if you don't have any uses for the table linens anymore? Well, in that case, you can just sell them. There are many people who are looking for cheap table linens. Better yet, if you are feeling generous, you can give them to a local school, charity organization, church or just about anyone really.
2. Buying Guide
If this is your first time buying table linens, it can be a confusing task to do. Well, worry not. We can help you with that. When you are looking for cheap table linens for weddings, you should do the following things.
Decide the size and the color
First thing first, you need to decide the size of the table linens. Measure things like the tables' length, width, height, the drop you want and so on. Measure these things properly and carefully so that you will get what you want when you shop. You can also use the standard size for table linens if you want something simple.
As for the color, you don't have to go for white table linens. If you want, you can go for other colors as well. How you decide the color for the table linens will depend on your wedding theme. If you haven't decided yet, consider using the colors of the seasons. Remember, each season has its own unique colors. Using proper colors of the season is a good idea.
Make sure the linens are not wrinkled
Wedding is a big day that you want to remember for the rest of your life. It is a special occasion in your life. You want it to be perfect. You want it to be a memorable moment, especially for yourself and your spouse. As such, there should be little to no mistakes in the wedding.
In everyday life, wrinkles on table linen are not that big of a problem. In a wedding, however, wrinkles certainly are a problem. They can ruin the look of the table. You surely don't want to leave a bad impression.
When you buy table linens, be sure that they are not wrinkled. Wrinkles will give you a headache as you have to steam and iron them to straighten them up. Table linen can take between 15 minutes and 1 hour, which is why you need to make sure the linens are not wrinkled.
If you can't find cheap table linens for weddings at mortar-and-brick stores, you can always go online. When you shop online, be sure that you buy it from a respectable seller. Also, make sure of the size of the linens as well. It is always a good idea to buy the linens weeks before your big day, just to be safe.
It may take time to find table linens that are perfect for your wedding but it surely will worth the time and effort. We hope this helps.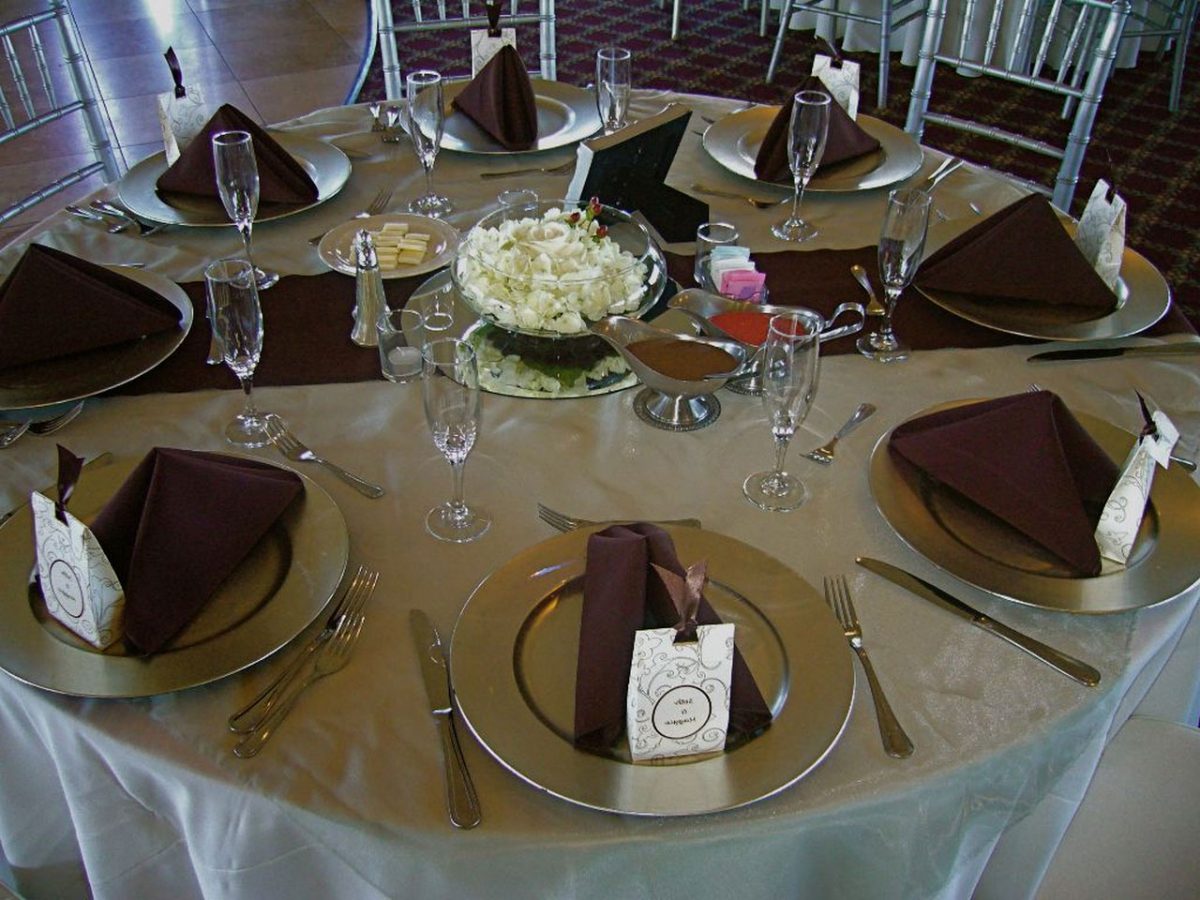 Thanks for visiting tablecoversdepot.com, content above Cheap Table Linens for Weddings Buying Guide published. Many people attempting to find information about Cheap Table Linens for Weddings and certainly one of these is you, is not it?
What about picture preceding? Will be of which awesome??? If you believe so, I'l d explain to you several image once again below: