Home
»
Table Ideas
»
How to Create an Elegant Tablecloth Setting that You Can't Learn from Books | Table Covers Depot
How to Create an Elegant Tablecloth Setting that You Can't Learn from Books | Table Covers Depot
|
Its presence tends to be ignored. But, you know – apart from how "trivial" the existence of tablecloths; on the other hand, tablecloth also has a very important function?
Enhancing the Elegant Value of a Dining Room Using a Proper Tablecloth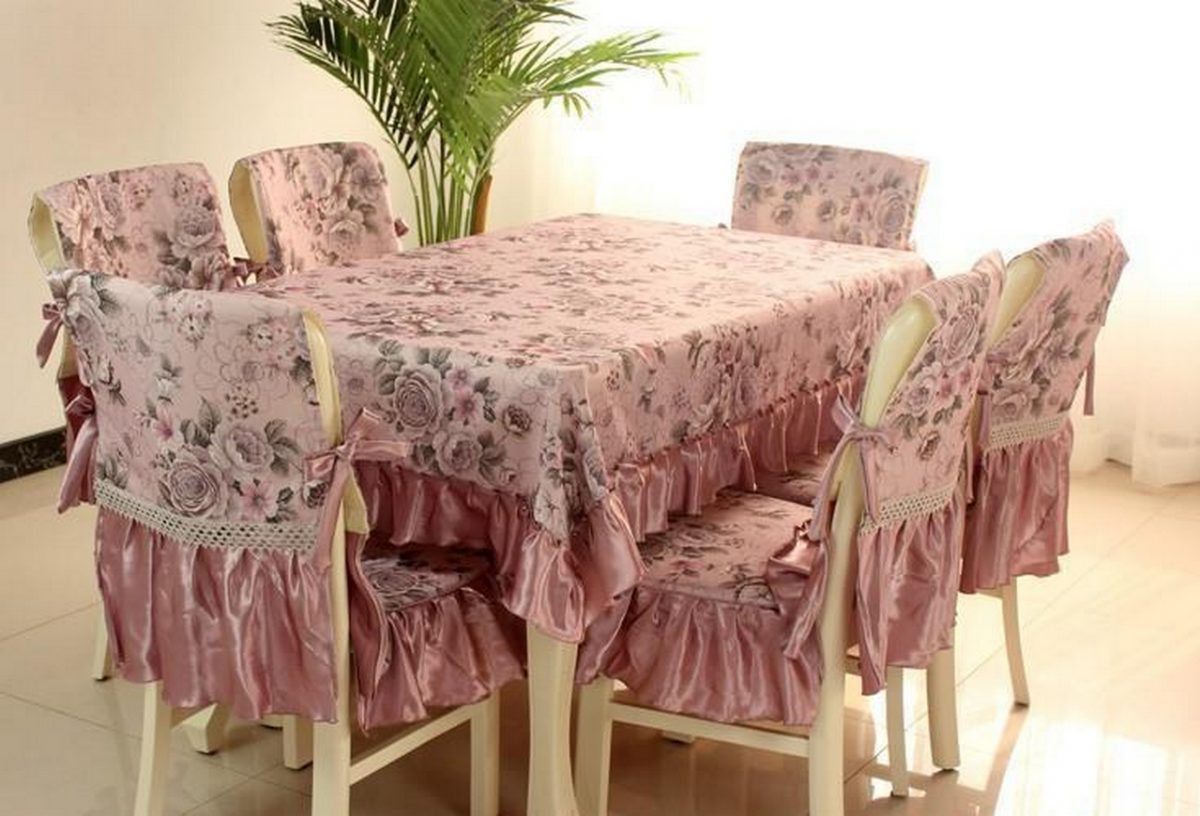 As an accessory, it cannot be denied, the tablecloth can increase the "beauty" of a dining room. Imagine, a boring dining room can look "alive" only by placing a beautiful tablecloth. The same thing can also apply to the living room – that is, when the presence of a tablecloth can increase the "image" of the living room to be more cheerful, warm and attractive.
In addition to functioning as ornaments, accessories, and decorations, you must also think that the tablecloth can protect the furniture surface. Tablecloths can prevent stains from food or drink fell off to the table surface directly. Likewise, harmful dust and dirt that can damage the appearance of furniture. In an instant, the tablecloth is also able to hide the bad area on the table, like a small hole; faded color area; or even scratch marks.
From the explanation above shows that the existence of a tablecloth in a room is not as simple as it seems. In fact, in more general cases, we often find the use of tablecloths as a replacement of carpet, room partitions, seat cushion covers, and gift box wrappers! Moreover, amidst the variety of types and motifs available on the market. A condition like that, you are given a "freedom" to be creative while combining tablecloths according to your tastes and personality.
So, what types of tablecloth material you can use?
Fabric Tablecloth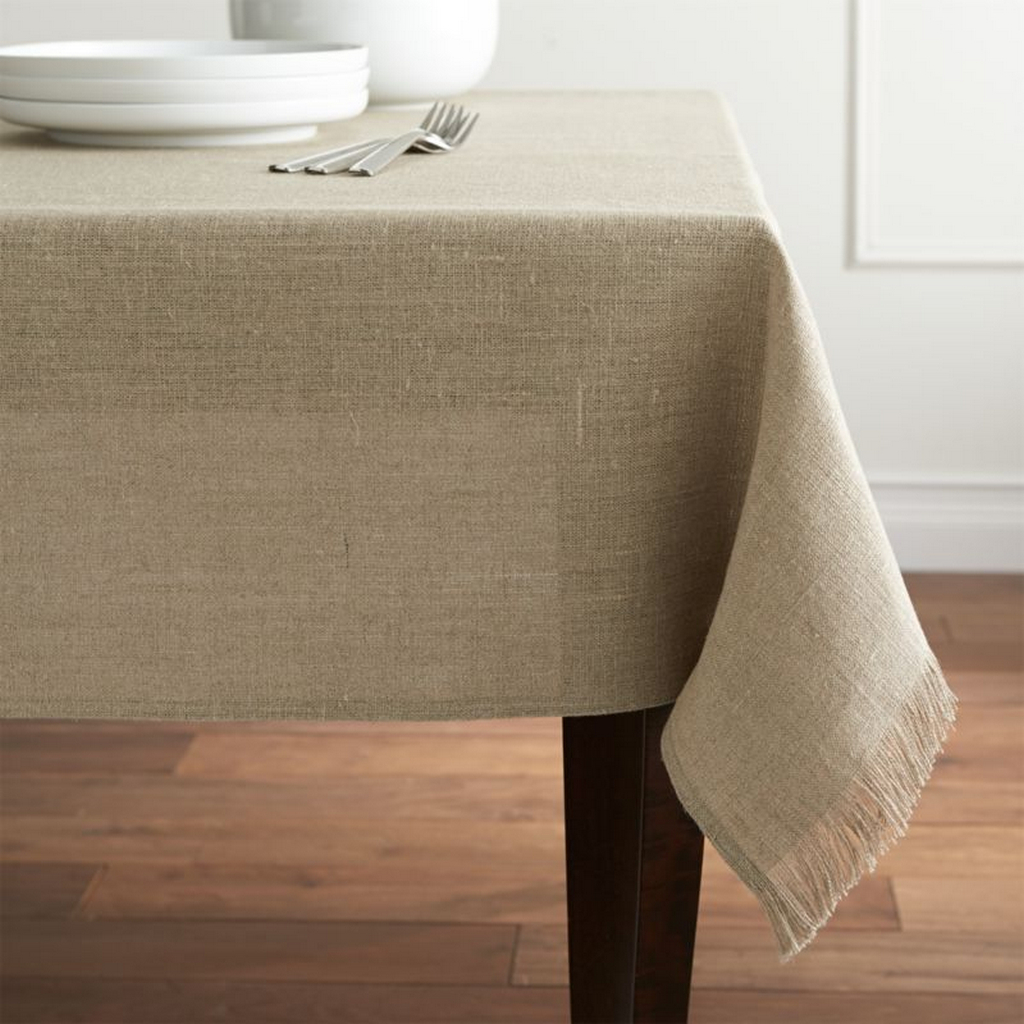 This is the most common tablecloth used among several types of tablecloths. The shape also varies: square, rectangle, round, and oval. For those who want a clean and simple appearance – you can use plain fabric tablecloths. Usually, this plain tablecloth is also followed by the assortment of neutral colors, such as white, gray, brown, or cream. However, if you want a more cheerful appearance; attractive; or at least able to "turn on" the room filled with stiff and boring furniture – very welcome to choose a patterned fabric tablecloth.
Usually, fabric tablecloths tend to be more durable than other types of tablecloths. However, it must be remembered that the choice of fabric tablecloths has a number of risks. This can include the color that is easily faded (if patterned); difficult to cleaning the stain (if it's a food/beverage/sauce/soy sauce spill); for maintenance, that tends to be complicated.
Plastic Tablecloth
Commonly found in relatively cheap prices, you can find plastic tablecloth sellers in a number of stores. Especially nowadays, plastic tablecloths do have a variety of shapes and motifs. Well, even though plastic tablecloths tend to be easy to clean and resistant to stains or dirt – it must be understood that plastic tablecloths are also susceptible to damage. This includes the risk of being cut due to the touch from sharp objects.
Knit Tablecloth
Actually, the knit tablecloth is one type of tablecloth handicraft. As the name implies, this tablecloth is made by knitting. The material varies – however, usually using wool yarn as the main component. If you are interested, you can make your own knitting tablecloth or buy it at several offline and online craft stores.
Okay, those are the three main types of tablecloths that available on the market. This is not absolute. Because in out there, there are still various types of tablecloths, such as embroidered tablecloths, linen tablecloths, and so on.
Four Tips for Choosing the Proper Tablecloth
Basically, choosing tablecloths tends to be easy, really. Especially if accompanied by the availability of a budget, creativity, and good knowledge about the needs of the room. Here are four tips for choosing a fancy tablecloth.
Adjust to Table Size
To support the function and beauty in the dining room, a perfect tablecloth must be fit with the dining table size. In other words, it shouldn't be too small or big. In general, the shape of tablecloth is oval, round, rectangular and square. Therefore, before buying tablecloth – make sure you know the size of your dining table precisely.
Maybe, you want to follow the current trends. For example, a tassel model as an ornament on the edge of a tablecloth. This is not wrong; it can actually make your tablecloth look unique and attractive. However, you must keep in mind that as much as possible, the tablecloth you choose does not provoke risk; for example, the possibility of slip-up to something that causes objects on the dining table fall to the ground.
Choose Good Quality Materials According to the Condition of a Dining Room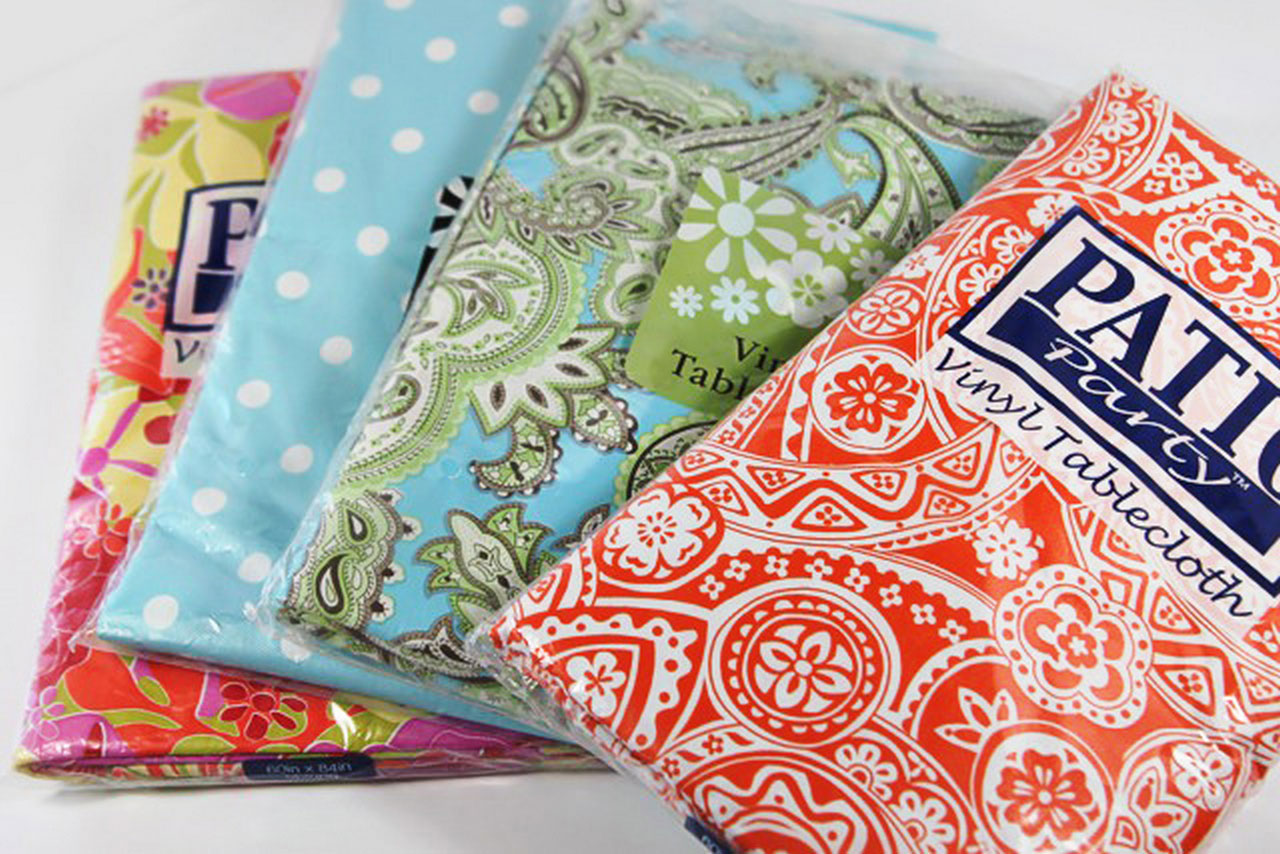 There are lots of tablecloth material that you can choose. The fabric tablecloth, for example, you can choose brocade, silk, linen, and cotton. Meanwhile, don't forget about other tablecloth materials such as plastic, foil, and even paper tablecloth!
Whatever material you have chosen, it is recommended to adjust it to your needs. For example, instead of using fabric material, which is easily dirty and difficult to clean; You can use paper tablecloths that are practical and disposable for picnic purposes. Likewise the opposite.
Choose the Same Color
Regarding the color of tablecloth, usually, people will tend to choose white color. However, it must be understood, you can also choose other colors for a tablecloth; even for bright and eccentric colors.
Whatever the color of your tablecloth, everything will back to its function. As I said before, the tablecloth not only acts as a decorative element, but also to protect your furniture. Plain and bright colors will indeed give the impression of a warmer, calm, and elegant – in the among of furniture that might have been "crowded". However, at the same time, a plain tablecloth is also susceptible to dirt; it is often difficult to clean.
Now, as a solution – especially for important events – it's good to use two layers of tablecloth. You can use a darker color on the bright tablecloth, especially for its function in hiding stains. Some other suggestions, for example: a necessity that the tablecloth must be in harmony with the color of the tableware.
Adjust to your Fund Budget
This is important. Because no matter how good you want to choose the elegant tablecloth; will not mean without being accompanied by the appropriate budget. Although this is not absolute, it must be recognized that a price determines the quality of the goods. Good pattern and quality tablecloths are of course offered at prices that are not cheap; while for a tablecloth with poor pattern and quality are offered cheaply.
Besides you have to be smart in bidding and comparing several prices, the main key to getting the right tablecloth is designing your dining room concept first. After all, what does it mean to have a festive and elegant patterned tablecloth – if it's not in line with the concept and design of the dining room, right?
That's some explanation about tips on choosing the best tablecloth for your dining room table. Hopefully useful!
What about photograph over? Is usually of which awesome??? If you believe thus, I'l d provide you with several graphic yet again under:
So, if you would like receive the great pictures regarding how to create an elegant tablecloth setting that you can't learn from books, simply click save button to store these shots in your computer. They're ready for download, if you love and wish to get it, just click save symbol on the article, and it will be immediately saved in your desktop computer.
Thanks for visiting tablecoversdepot.com, article above how to create an elegant tablecloth setting that you can't learn from books published. Lots of people searching for details about elegant tablecloth setting and of course one of these is you, is not it?