Five Benefits Using the Buffet Table Covers for Your Event | Table Covers Depot
|
Table covers are used for protecting the table from scratches and stains. Meanwhile, some tablecloth is designed to be layered before tableware and food. Some of the table covers used to add decorative addition. Whether you want to use in a formal or informal setting, you can use as many as you want. There are still many benefits that you will get if you use table linens. Thus, here some advantages of using the buffet table covers for your event.
Five Benefits Using Table Cover for Your Event
The Choice of Material, Color, and Style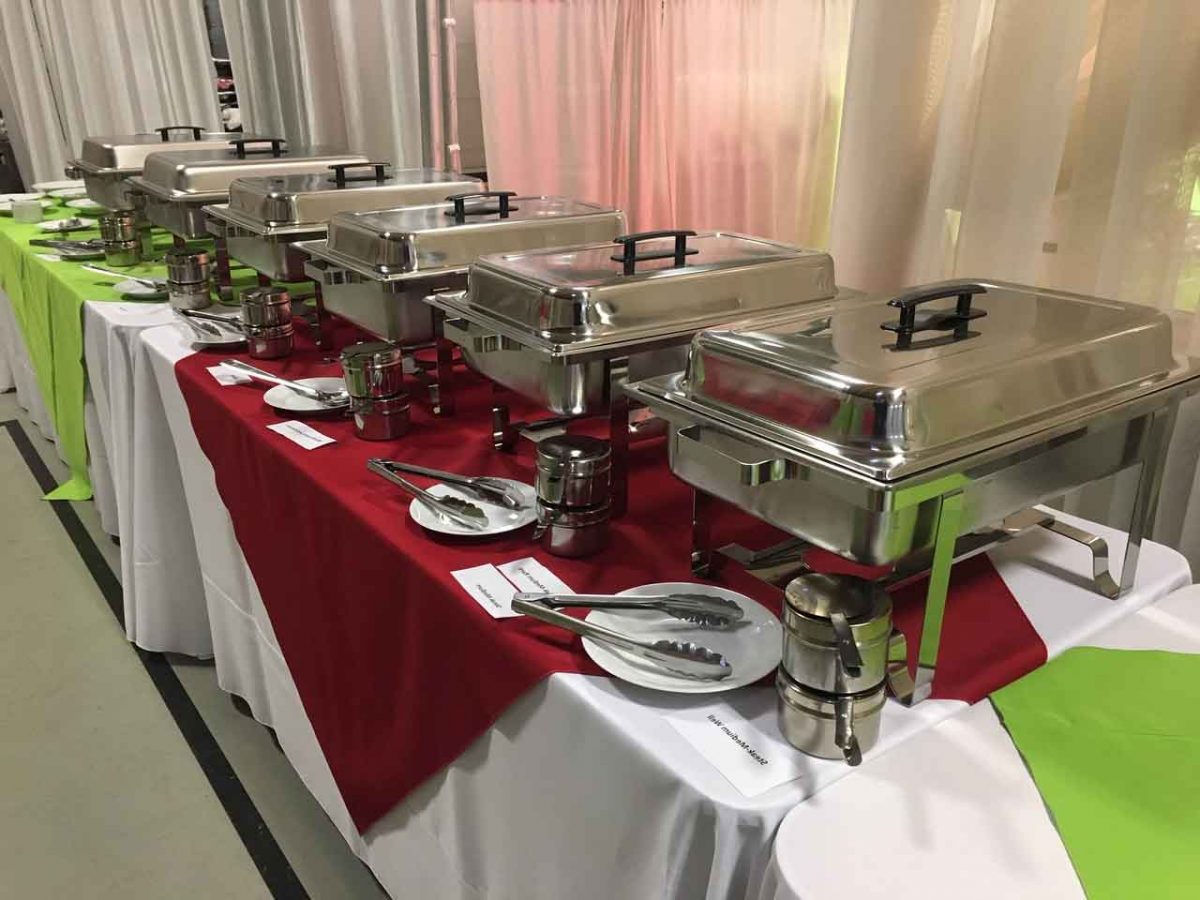 Since many events need a particular theme and color as the focal point, you need to arrange your design. There are numerous options that you will find on table covers to create the place and setting in your event. You don't need to worry about making a fantastic centerpiece with linens, because your options are endless. Also, you can get the new design and patterns in the table cloth.
Sophisticated Cover for Old Tables
The first thing your guests are going to see at your party is your table arrangement. Using buffet table covers can add sophistication and class for your event. You can give them the most arrangement by using a table cover to set the mood on your celebration. Besides that, it can cover your old tables and provide a high aesthetic sense. Not only that, but the table also covers always suitable in every setting on your event.
Protect Your Table
One important aspect when you are using tablecloth is that you can protect your table from dirt, strain, and starches. You don't need to worry about accidental drops and spills marks by children or pets. With tablecloth, you can wash after use and reuse them again with the same fresh elegance from time by time. Moreover, with a buffet table covers, not only can enhance the look on the tabletops, but also make your clean up the time quickly.
Match with Any Furniture and Décor
The table cover can be suitable to mix and match with any décor and furniture. No need spends a lot of money to give a complete look to your decor. Blend in your party tables with pieces of table linens. It is fascinatingly attached to help your furniture trendier. You can combine with other linens types such as table skirts, table overlays, table cloth, placemats, even table runners.
Save Money and Your Time
The next benefit that you get from using buffet table covers is saved your money and time. With light fabric from the linens, you can easily set up the table cloth on every occasion that you have. Besides that, you can also save your money and time by choosing the best linens for your tables. It can be used again to next period without losing the elegance and beautiful look.
All in all, using table covers in your party can give you a lot of advantages. Not only offer your additional decoration and perfect for your event, but they protect your table from any damage. Besides, it is best to save your money since they can easily wash and reuse again. Also, it has numerous options in range color, material, and size that can harmonize on every occasion.
Thanks for visiting tablecoversdepot.com, article above Five Benefits Using the Buffet Table Covers for Your Event published. Many people searching for specifics of buffet table cloths white and definitely one of these is you, is not it?