Best 5 Recommended Gold Wedding Table Runner Designs to make an Elegant Looks | Table Covers Depot
|
Setting the table for a gathering is one of the essential parts of hosting an event. You need to use another element to complete the look such as a table runner, candles, flowers, and decor to fit the occasion. However, using a table runner is a more versatile way to upgrade your table settings. No matter what theme you are used, these awesome gold wedding table runner designs will instantly enhance your table.
Five Recommended Gold Table Runner Designs for Wedding Celebration
No-Sew Burlap Table Runner with Gold Paint
In case you want to make your event glamour, you can use a gold-tone as the main decoration. Numerous elements can work well together with a gold theme such as a table runner. But burlap material is the best selection for a table runner. You can use the no-sew option to bring in a touch of elegance with gold paint. A little sparkle will make it stand out for your event.
Gold Confetti Runner
The gold tone has all the benefits of other decorations such as tablecloth and napkins. You can make your décor looks more stylish by using gold wedding table runner confetti as your main design. Also, it is easy to style. All you need is a bunch of paper, giant-sized confetti that you can cut from colored paper or plastic, and some glue dots.
Gold-Striped Table Runner
One easy way to transform an old table for your event is by using a tablecloth. Besides, Runners will protect the table from tear and wear. For instance, a ruined oak dining table can be hidden by covering it with a tablecloth. But by adding a runner, you can still see the table's accent and beautiful look from the fabric.
A runner can also be attractive and they can create a nice centerpiece in the table, especially if you choose a white runner with gold stripes. Gold wedding table runner design is versatile, so it is not only dress up your wedding reception, but it's still perfect for everyday use, Christmas, and Thanksgiving.
Woven Jute Table Runner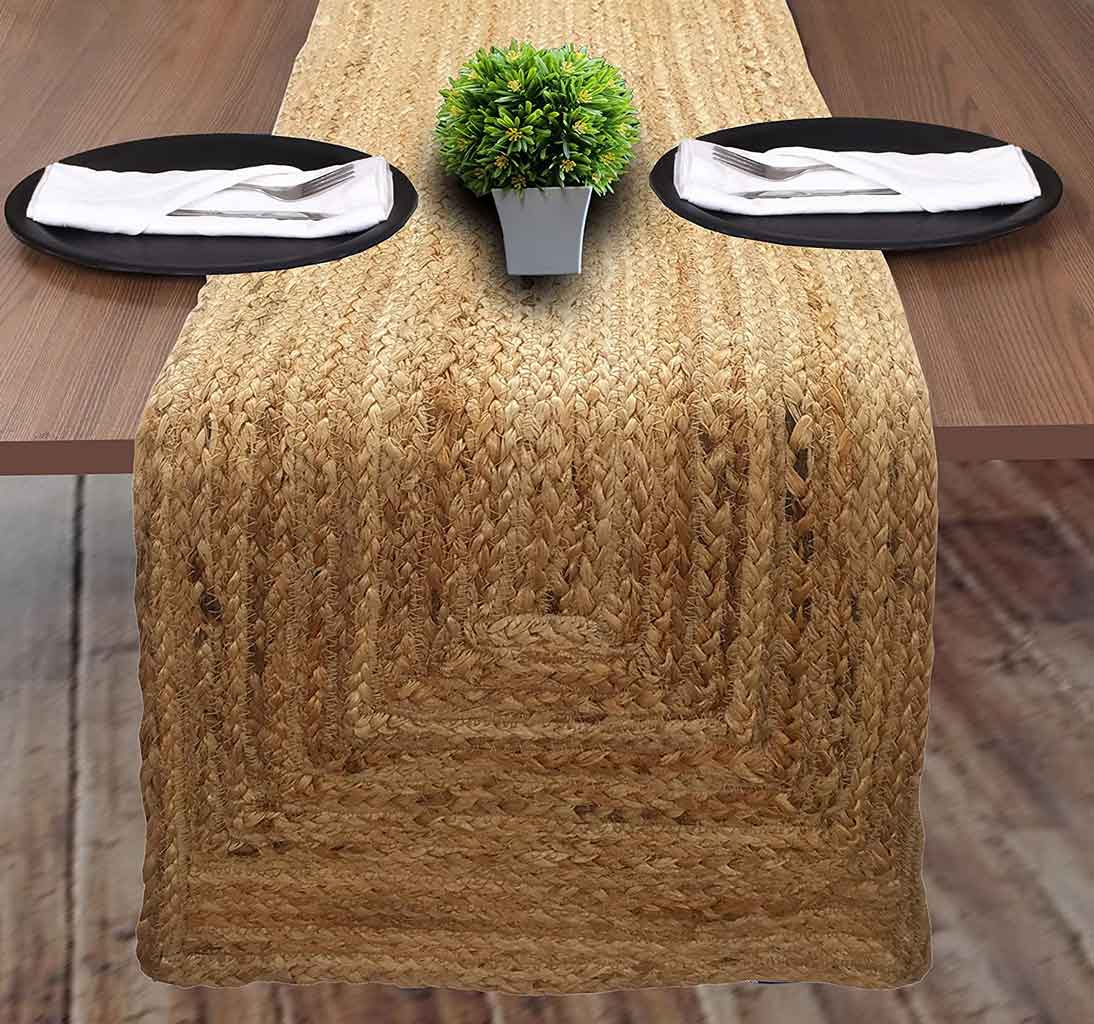 A tablespace will never complete without a texture. It can make the decoration of the room look better and more fascinating. They also add to the sophistication of the dinner table, since they look extravagant. Thus, you can use a woven table runner for your décor. The neutral color is suitable for any setting that you will be held.
Gold Doily Table Runner
Doilies are an excellent option as a table runner to enhance the décor in a room. They can also work pair well together with a tablecloth. For example, a doily gold wedding table runner combine with a black or white tablecloth can look outstanding. You can find a lot of doilies at markets, even in thrift stores. Besides, they are easy to find and inexpensive.
In conclusion, there are several gold table runner designs for a wedding that can be chosen. Starting from gold-strip, doily model, gold confetti runner, no-sew burlap runner, and woven jute table runner. You can choose these designs depending on your decoration and theme for the wedding.
Here you are at tablecoversdepot.com, content above Best 5 Recommended Gold Wedding Table Runner Designs to make an Elegant Looks published. Many people searching for information about gold table runner for wedding and definitely one of these is you, is not it?