Holiday Table Linens And 5 Creative Ways To Decor It
|
Are you accommodating a gathering this holiday season? As you prepare the menu and what outfit that'll you wear, you need to also think about how you will dress the table as well. You can find several ways to decorate your table setting with beautiful holiday table linens. Are you interested in making your table more cheerful? Check these five table decorating ideas.
Five Creative Ideas to Decorate Holiday Table Linens Setting
Let It Snow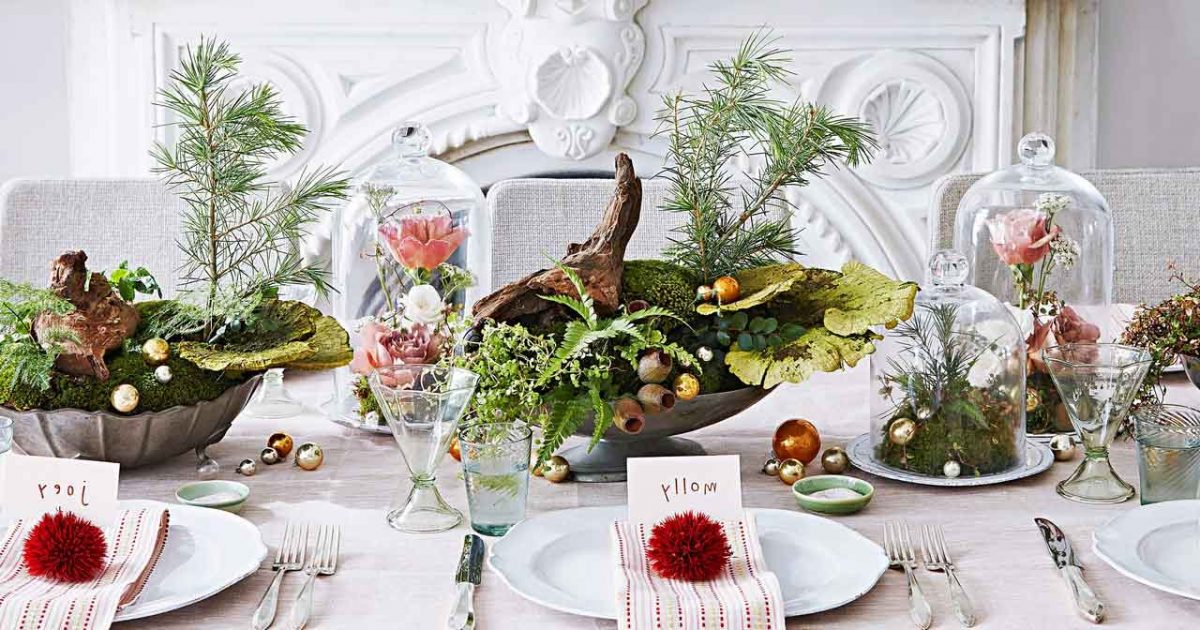 Since the holiday season is identical to the winter season, then you can use snow as the main theme on your table setting. You can add several ornament and color schemes that represent the holiday vibes. Besides that, remember to use the ambiance of snow, like using a bright tone or clean scheme, sparkling decoration on your table.
Keep your festive table light and bright this year by making your winter wonderland. You can make the shimmering tones of sparkling snow and glittering stalactites with snow-capped tree ornaments. Then, add frosted foliage garlands to your holiday table linens. After that, give a soft light grey cotton tablecloth, plush faux fur, and white pillows throw as an additional touch.
Turn to Natural Ambiance
Add the excellent of the natural world of the holiday season with a dining table decorated in plant materials. You can add eucalyptus and hessian for a rustic touch to chair backs. Meanwhile, you can use a linen table runner that offers a solid background for the big meal. For a finishing touch, use the natural highlight of wood and simple metal ornament.
Use a Black Theme
Black comes in the trend of big interiors and it can bring real drama to your holiday table. Use runners or placemats than blocking the table with cotton tablecloth which would darken things too much. Add the centerpiece of gold with candleholders and painted fir cones besides your holiday table linens. These ideas will transform your ordinary table setting into a special decoration.
Make It Glow
Shaking up your holiday glassware can add an extra luxury touch to your dinner table. A colored sheen and shimmering designs are excellent ways to elevate a traditional scheme that worthy of the festive season. It will work well with clean table linens, a sputnik chandelier, rattan backed chair, and a string of glowing lights.
Personalize Place Settings
Personalize table setting it's a small detail, but individualized place settings can add a thoughtful touch that guests will value. Write your best calligraphy on the little pieces of cardboard or thick paper. Then, slip to white napkins on the plate. To add the final touch to your holiday table linens, you can use a festive branch, frosted pine, and a ribbon as a table ornament.
The holiday dinner is a festive celebration so it's essential to set the best setting on the table. You can start with a seasonal display and another cheerful idea. Whether you want to have a traditional look or fancy setting on your table, you are certain to have an unforgettable feast with these spectacular holiday table ideas.
Thanks for visiting tablecoversdepot.com, content above Decorate Holiday Table Linens With This 5 Creative Ways published. Some people attempting to find information about holiday tablecloths and runners and definitely one of these is you, is not it?