Home
»
Wedding Table Decor
»
Get To Know How To Use Wedding Linen Napkins To Perfect Your Decoration | Table Covers Depot
Get To Know How To Use Wedding Linen Napkins To Perfect Your Decoration | Table Covers Depot
|
You have the flowers picked out, the mouthwatering menu, and the music selected, but there still something missing. If you want a finishing touch, one that will take your wedding design to the next level is linen napkins. The right linens can help tie all of the details of wedding decorations to create an excellent look. That's why here are the ways to use wedding linen napkins.
The Ways to Use Linen Napkin for Wedding
Don't Be Afraid to Use Color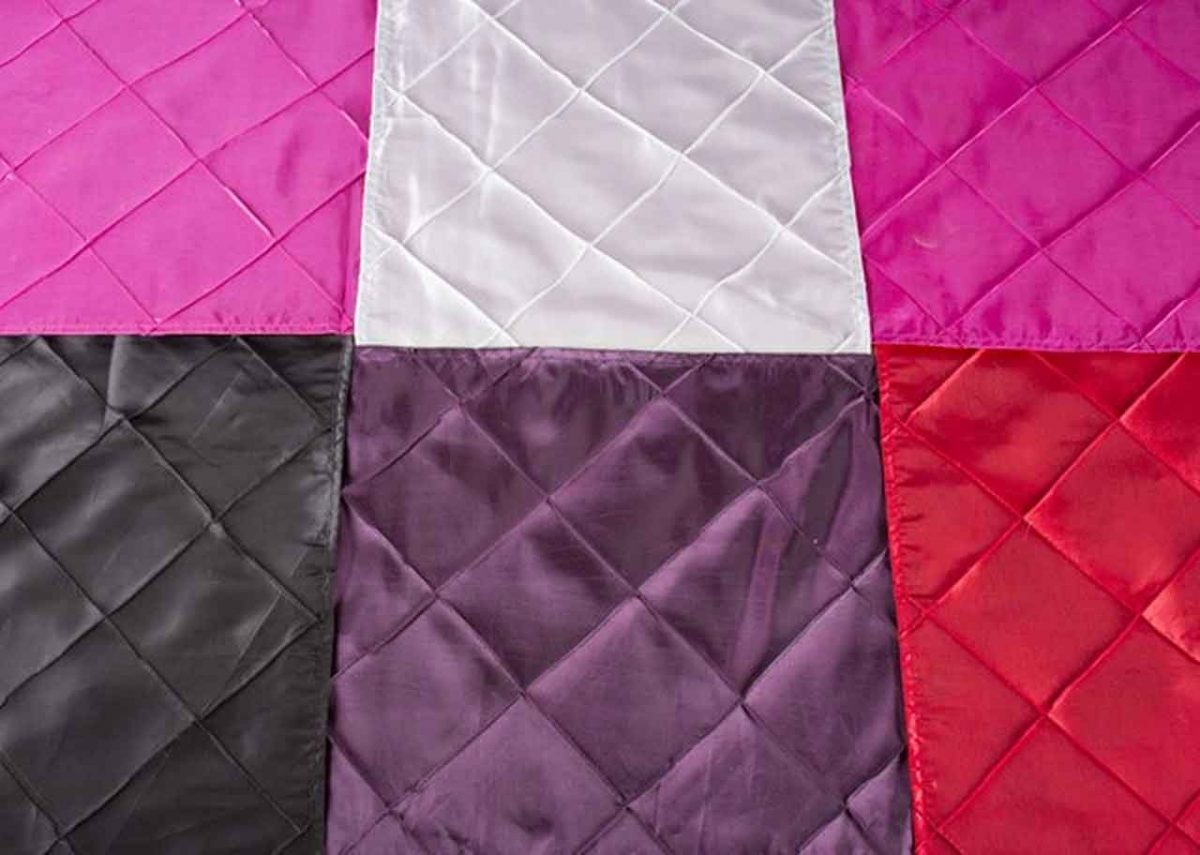 You don't need to limit yourself to white linens and napkins. A colored napkin or runner can add a splash of contrast that will help brighten the room. It could be as simple as a floral pink napkin on a white tablecloth or using stronger contrast with light pink on your table. Besides, you can use a dusty blue combined with deep navy table linen.
In case you want to make different vibes on your wedding decoration, you can bring in two to three complementary styles to add a more excellent touch. Thus, you can use beautiful colors from neutral to deep tone for wedding linen napkins. However, it is also recommended to add different textural ornaments, such as velvet, tulle fabrics, and sequins.
Mix the Pattern
Just like in fashion and design, mixing linen textures and patterns can enhance your wedding decoration. There are three aspects that you can apply to mix and match the pattern; neutral, dominant, and subdominant. Starting with a dominant pattern to define your palette. Then, choose a subdominant pattern in a similar shade.
For the final touch, pull in a neutral solid to allow for a visual rest. Mixing two different patterns and colors can add dimension and depth to a room. However, you need to know each portion of your weddings such as ceremony, party hours, or distinct moments. Then, match your wedding linen napkins color choice. For example, a neutral palette for your ceremony, then a bold color for the party.
Create Highlight Details
You don't have to fill the entire room with texture or pattern, but using table linen can make these significant pieces stand out. Transform the cake table, head table, and escort card table with a pop of color. Also, add napkins in different shapes as the beautiful focal point from the table. It will portray the importance of the significant table.
Also, adding some beautiful elements to the table can create your table more stand out. You can use some flower vases, chandeliers, and utensils to bring a clean look to the table. For perfect design, you can make a napkin folding place besides on the utensil. The small pieces of wedding linen napkins can enhance your table settings decoration.
In conclusion, there are numerous ways to boost wedding decorations. You can try the simple way to use some different colors of the tablecloth. Then, mix and match the pattern with texture into your table. But, you need to know each portion depending on the setting that you choose. If it a wedding ceremony, a neutral palette is the best option. While bold color is perfect for a cocktail party.
Thanks for visiting tablecoversdepot.com, article above Get To Know How To Use Wedding Linen Napkins To Perfect Your Decoration published. Lots of people searching for info about linen napkins for wedding reception and definitely one of them is you, is not it?