Using Oblong Tablecloth On Oval Table? Get to know about this kind of tablecloth | Table Covers Depot
|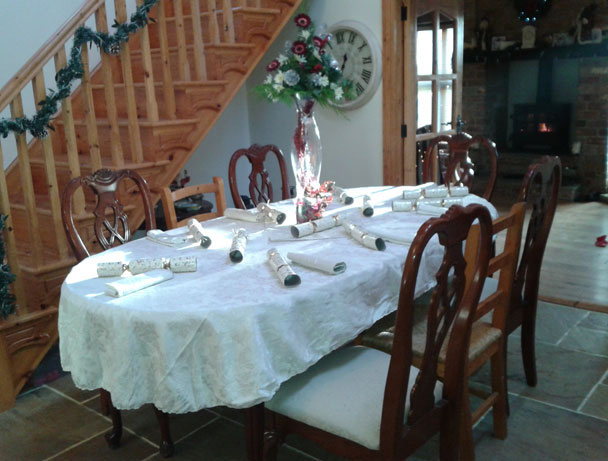 Looking for the best matched and suitable tablecloth for your table can be tricky. Especially when it comes to choosing the size and shape. You may unable to find the right size or the shape you wanted. But fortunately, there is always a solution. One of the solutions is using different shapes and sizes of tablecloth for your table. In this case, you can even use an oblong tablecloth on oval table. To know more, this is some information about oblong tablecloth and the effect on your oval table.
Oblong Tablecloth
A tablecloth mostly comes in the basic shapes which is a rectangle or oval-shaped tablecloth. Then what is the exact shape of oblong? The basic shape of the oblong tablecloth is rectangular. The shape is like the rectangular-shaped tablecloth, but you can find a little bit of difference in the corners of the cloth. If the rectangular shape has four sides and four pointed corners, oblong have the same four sides but with little rounded corners.
Mismatch Your Tablecloth with Your Table
There are no strict rules regarding the use of tablecloths. So, don't get bewildered when you found people use an oblong tablecloth on oval table. Even though tablecloth come in a very wide variety of materials, styles and shape it is given that you can mix and match the tablecloth with the whatever the shape of your table. You can use oval table linen on top of your rectangular table to make a little bit of texture and design. The same with using an oblong tablecloth for an oval-shaped table.
Increasing The Aesthetic with Oblong Tablecloth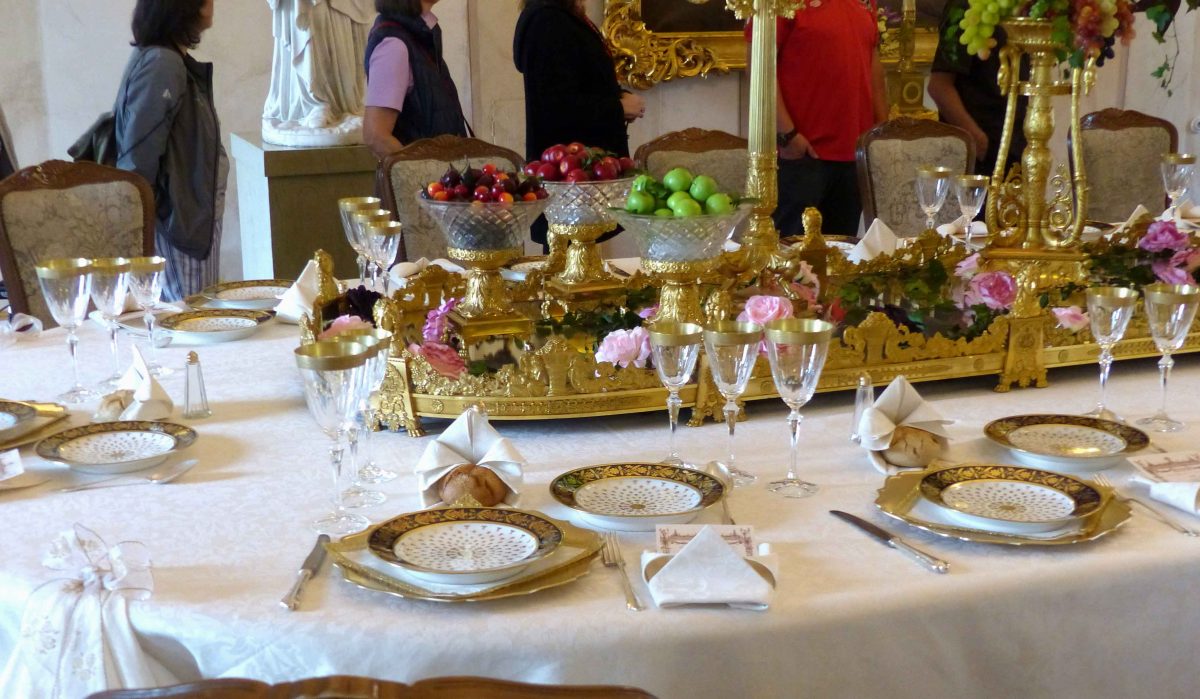 The purpose of a tablecloth is not only for protecting the surface of the tables from any spills because of your drinks or foods. But also to increase the aesthetic and decoration value of your decoration and furniture. Using oblong tablecloth on oval table will give a spire in the corners with longer drops toward the floor than on the sides. This is completely normal. With the well-selected design, pattern, and material the mismatch can result in increased aesthetic.
Oblong Is Better Than a Rectangular Tablecloth
Until here you may wonder. If both tablecloths have the same appearance, then what makes it better than the traditional rectangular tablecloth? The oblong smooth edges will fold down cleanly around each other that later will fit neatly around the table length. The traditional rectangular tablecloth will hang in bulky sections. On the other hand, if you use an oblong tablecloth on oval table, the tablecloth will give neater spire and drop on your oval tables.
So the answer to the question in the title is "Yes, you can use an oblong tablecloth for your oval table." In fact, by using a good and well-chosen tablecloth will increase the aesthetic value of your decoration and furniture. Other than that, the shape of oblong tablecloth that looks like a rectangular tablecloth with rounded corners, can give a neater drop for your table. So, this is proof that using a different shaped tablecloth for your table is not impossible anymore.
So, if you desire to receive all these fantastic photos related to Using Oblong Tablecloth On Oval Table? Get to know about this kind of tablecloth, click on save button to save the images in your laptop. They are available for transfer, if you love and want to get it, simply click save logo on the page, and it'll be directly down loaded to your laptop.
Here you are at tablecoversdepot.com, article above Using Oblong Tablecloth On Oval Table? Get to know about this kind of tablecloth published. Most people searching for information about Oblong Tablecloth and of course one of them is you, is not it?