Home
»
Wedding Table Decor
»
Wedding Napkin Ideas That Will Enhance Your Reception Table Decoration | Table Covers Depot
Wedding Napkin Ideas That Will Enhance Your Reception Table Decoration | Table Covers Depot
|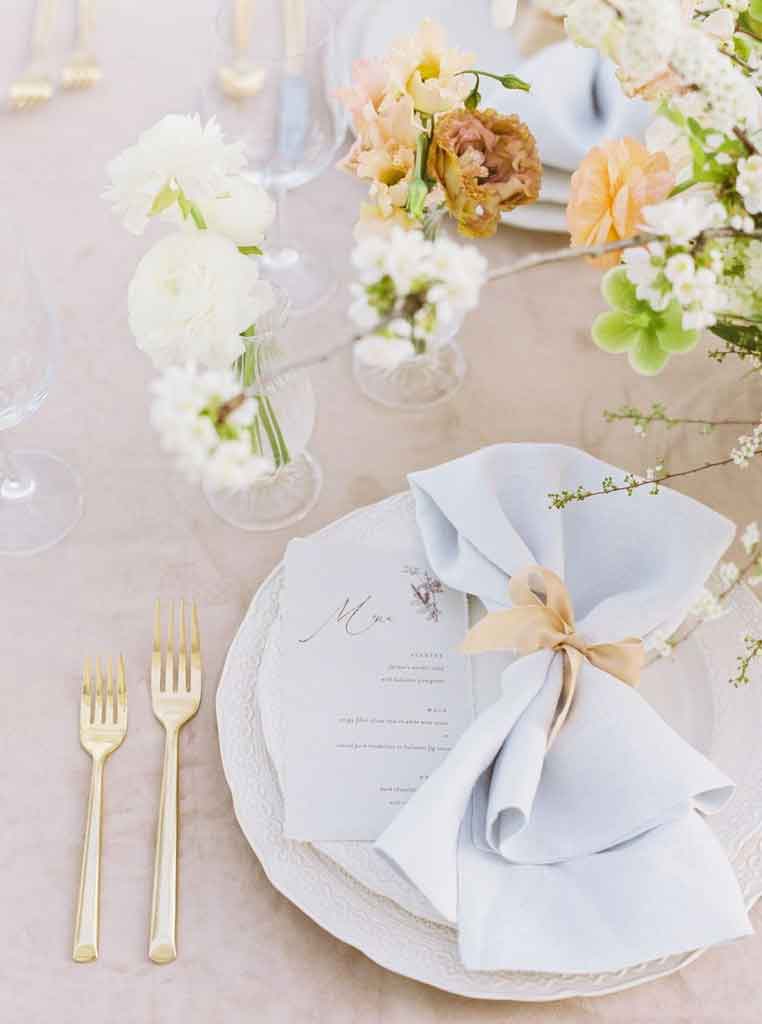 Fabric napkins add a touch of elegance to your wedding table setting. Also, they can have a big impact on your tablespace. Napkins can up-raise the look of your table. So, your guests will appreciate the extra details that you make. By using folding techniques and a few accessories, you can change a plain cloth into an excellent style. Here are the wedding napkin ideas that you should adopt.
Napkin Ideas That Will Boost Your Table Setting
Table Number Napkin
If you want to make your wedding table setting different from others, you can use printed napkins with a number. This napkin are also used as table numbers, so you can design the same number onto each napkin on the table. It saves you having to think of an extra table number idea. Then, you can focus on the centerpiece that you will make.
Pretty in Pink
Do you have a floral theme for your wedding? If yes, you can choose an elegant fold to your napkin ideas. Select the right fabric, like cotton to make you easily fold the napkin. For better results of these wedding napkin ideas, you need to think about the color of the napkins. As a reference, baby pink is an excellent option to choose from.
After you take these considerations, you can use additional ornaments as a focal point of your napkin. Create a slight shape around it to give the impression of a blossoming flower. This feminine napkin idea is suitable for a pink wedding theme. So, you can get a beautiful look with the flower as a centerpiece.
Elegant Folds Napkin
It might be difficult to create a napkin folding in the elegant style, but you can use your creativity to make this napkin folding. You can create wedding napkin ideas by tucking into a jeweled napkin holder. Adding a few accessories and extra details can give a big effect on your table setting. For instance, you can use cutleries in the same tone as your napkin to place on there.
Rustic Charm Napkin
One of the best napkin ideas that you can choose for your wedding table setting is by using rustic charm. Since a rustic vibe is defined as a neutral and beautiful vibe, you can use a white napkin as your option. Wrap a stiff white napkin in burlap fabric. Also, netting can add a rustic look to your table.
Printed Menu on Napkin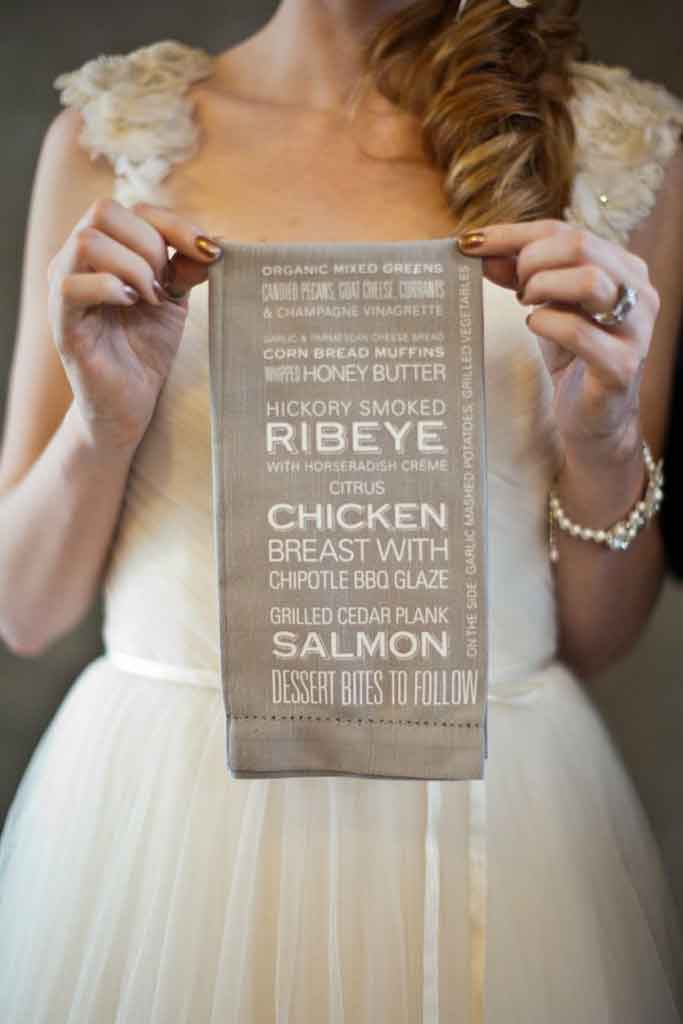 In case your table at the wedding reception has limited space, you can customize a napkin with a printed menu. These are excellent wedding napkin ideas that you can use for decoration.  Besides that, the printing menu onto your napkins can saves paper a lot. Not only have that but it also a nice keepsake of the day.
All in all, you can create dramatic style in the table setting by using some napkin folding techniques and few ornaments on the table. You can change a standard cloth napkin into something beautiful as a centerpiece. Starting from napkin ideas of rustic charm, printed menu, elegant folds, pretty pink, and table number, your option is endless.
Here you are at tablecoversdepot.com, article above Wedding Napkin Ideas That Will Enhance Your Reception Table Decoration published. Lots of people looking for info about wedding napkin folding ideas and of course one of them is you, is not it?