8 Tabletop Christmas Tree Ideas for Dining Room Table Decorations | Table Covers Depot
|
Tabletop Christmas tree is the main decoration in the dining room to welcome Christmas this year. No doubt, its presence can show the homeowner warmth and hospitality.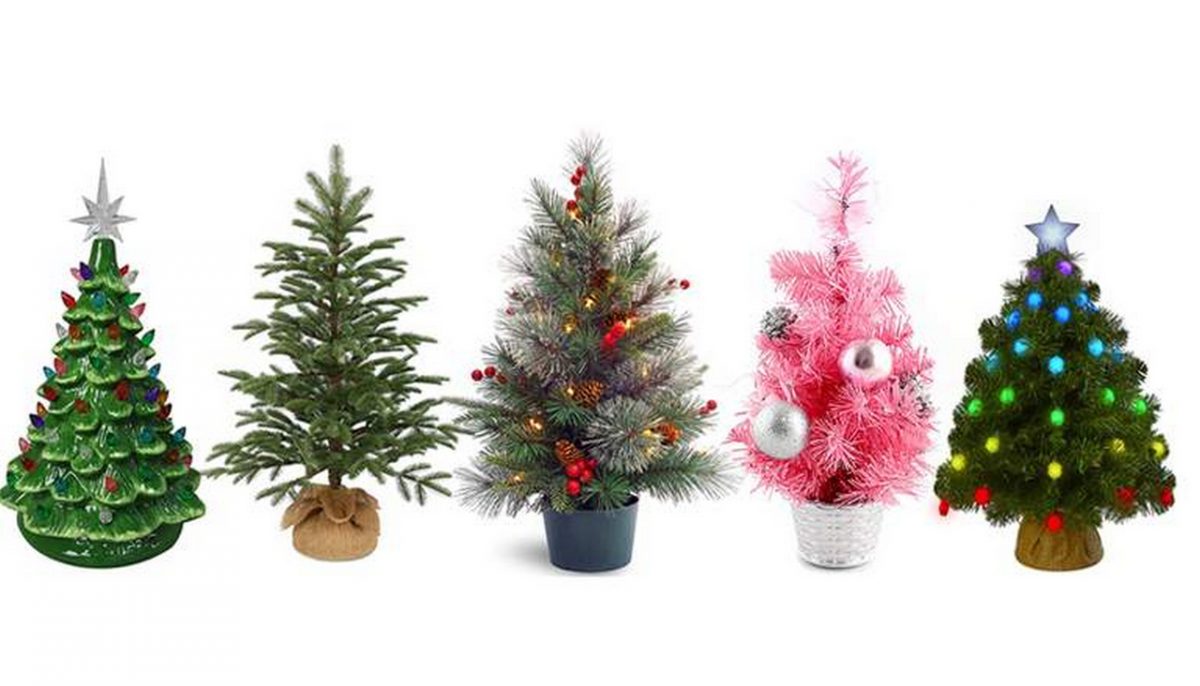 When Christmas came, one thing is certain-awaited was the presence of a Christmas tree at home. In addition to the living room, the dining room is also a perfect place for a Christmas tree as a tabletop Christmas tree. The dining room appearance becomes more warm and friendly. The dining table looks more festive as well!
For you who have a small dining room area may often confuse in choosing a Christmas tree to decorate the dining table.
Don't panic, because in this article, you can inspired by unique and beautiful tabletop christmas tree craft ideas. What is it like? Come on, look at some of the designs below.
Small Artificial Christmas Trees
Artificial Christmas trees have been very commonly used. Artificial trees generally are available in small and medium sizes.
Well, this is the right choice for you who have a small dining room space, so the dining room area does not feel cramped.
There is one problem that usually appears when selecting this type of Christmas tree, i.e., the bottom part that looks not uniform.
Take it easy, it can be tricked by covering it using a bucket. So it looks neater, isn't it?
Unused Plastic Spoons
Unused plastic spoons can also be used to make a unique plastic Christmas tree creations.
Cut the spoon and take the head only.
Then arrange the spoon head to form a pine tree.
It could also paint sprayed with metallic colors to make it look luxurious.
Tabletop Pine Tree
If you notice, the dried pine fruit has a form similar to a Christmas tree.
Do creations with pine fruit to make a mini Christmas tree at home, why not? You can put it on top of the ribboned small pots.
Also, paint around it with acrylic paint and add special Christmas ornaments to make it more attractive.
Small Christmas Tree Table Decorations
Simply use white paper that is cut into star shapes from large to small in size.
Then make small slices on each side and stack them together to form a small tree.
Then decorate with small colorful beads.
This beautiful little Christmas trees can also be used to decorate your desk.
DIY Mini Christmas Tree
Setting up a simple Christmas tree with kids while making crafts is a very good idea.
One of them, you can make Christmas tree decorations using green flannel cloth as part of leaves and chocolate flannel cloth for tree stems.
For the decoration of this tree to stand properly, use a small rod wrapped in flannel cloth.
The Colored Christmas Trees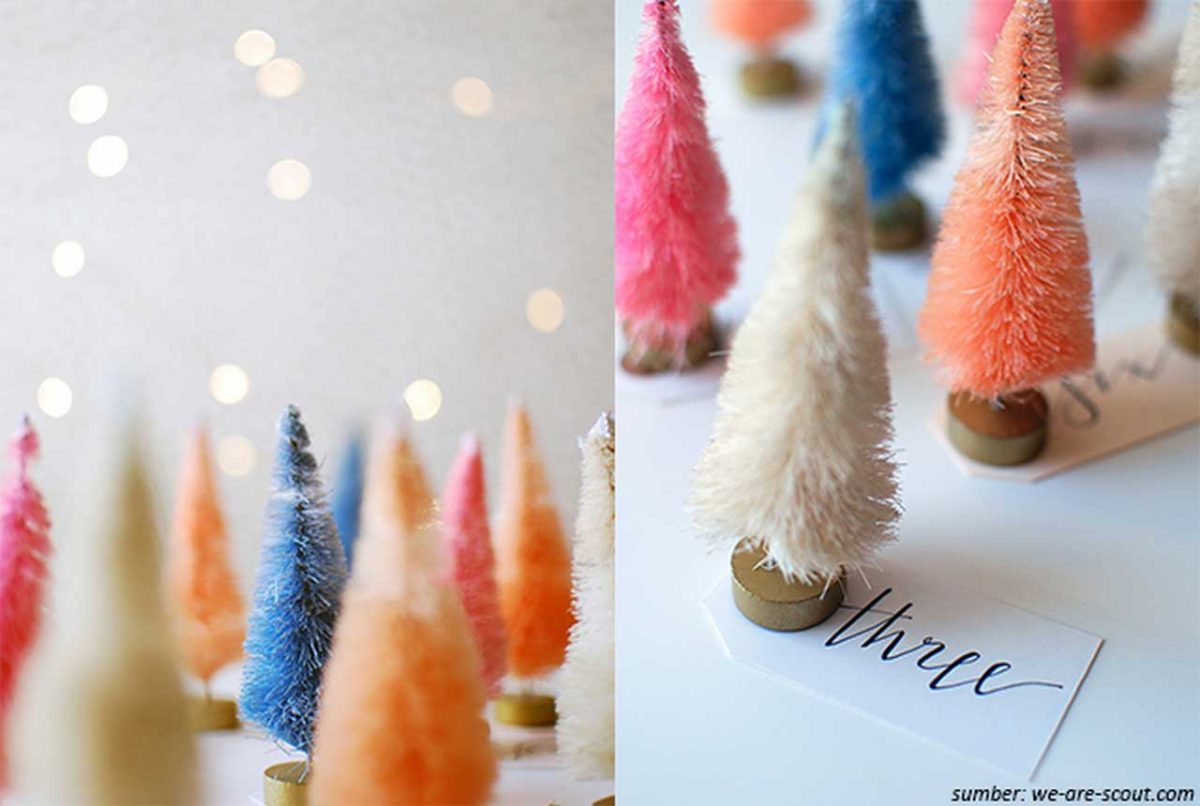 Apparently, a brush for clean a bottle can be created into a unique Christmas tree decorations.
You just have to form it into a cone and stick it into a pot containing a cork or wooden pedestal.
If the brush is white, you can color it using spray paint.
Coastal-Style Tree
Bored with the concept of the Christmas tree from year to year? Maybe you can pour it on a small tabletop Christmas tree which is the favorite choice this year.
You can just prepare small artificial Christmas trees and coastal-style decorations such as shells, fish-shaped ornaments, and also seahorses.
Don't forget to give light blue and white strokes to the tree pot.
A Charming Tree Tip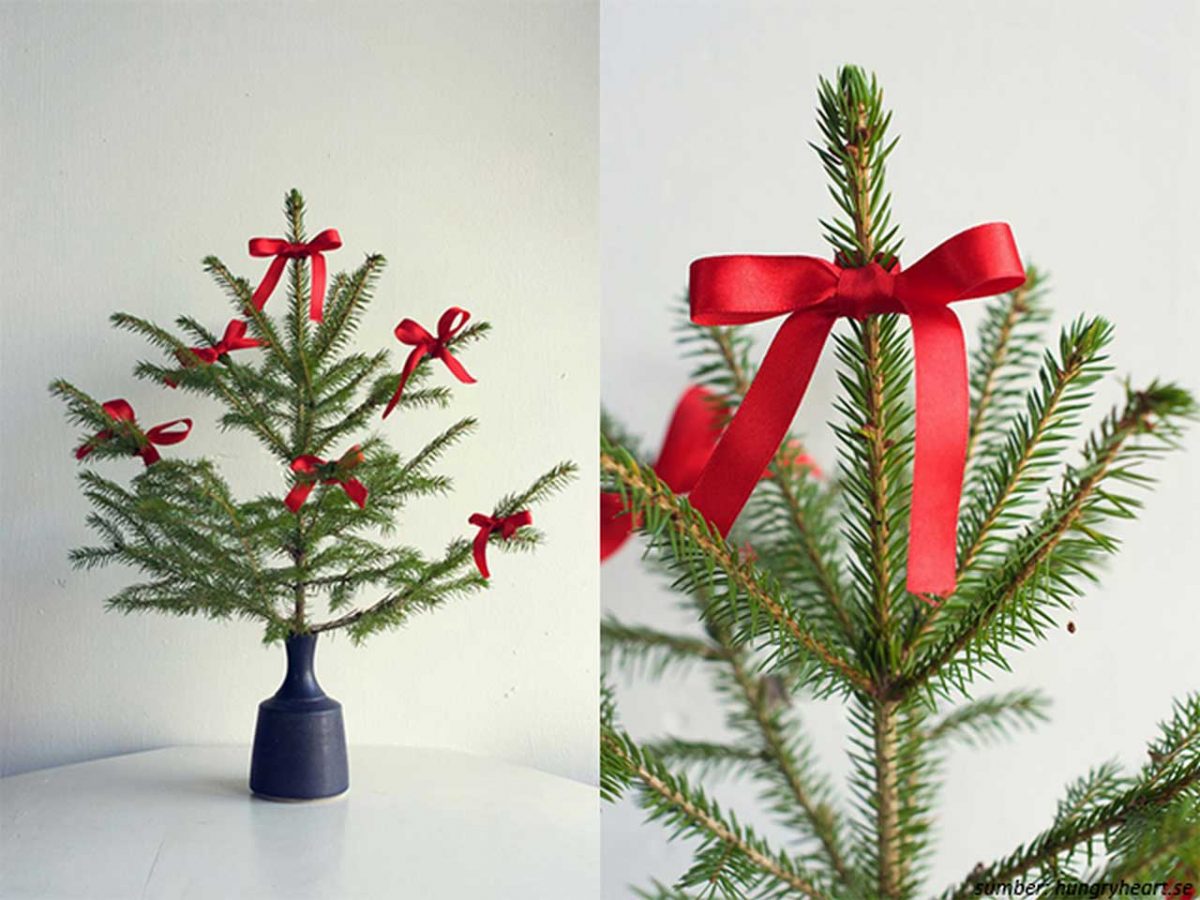 If you really don't want a large Christmas tree, you can make a choice from the tip of a tree.
Place the pieces of tree tip in a vase and decorate it using red or green ribbons. Simple, but this tabletop xmas trees is very charming!
Welcoming the Christmas holiday, prepare to make a tabletop Christmas tree decorations with some inspiration from this article.
Celebrate this year's Christmas with a unique and beautiful Christmas tree.
Although it seems luxurious, a Christmas tree can be made from cheap materials.
With simple and easy-to-find ingredients, we can still decorate the dining room beautifully and remain as luxurious as any other home.
Now, that's some inspiration about Christmas tree tabletop for welcoming Christmas this year.
Good luck!