Christmas Centerpiece Ideas for Table Decorations that You Should Know | Table Covers Depot
|
Christmas centerpiece is a decorative ornament that is usually placed on a table during Christmas, such as a coffee table, side and end tables, and also a dining table. Its function is to decorate and beautify the appearance of the Christmas table so that it doesn't seem plain and boring. Not only that, but the Christmas centerpiece also functions as a focal point, especially at the dinner table, so that it can attract everyone's view.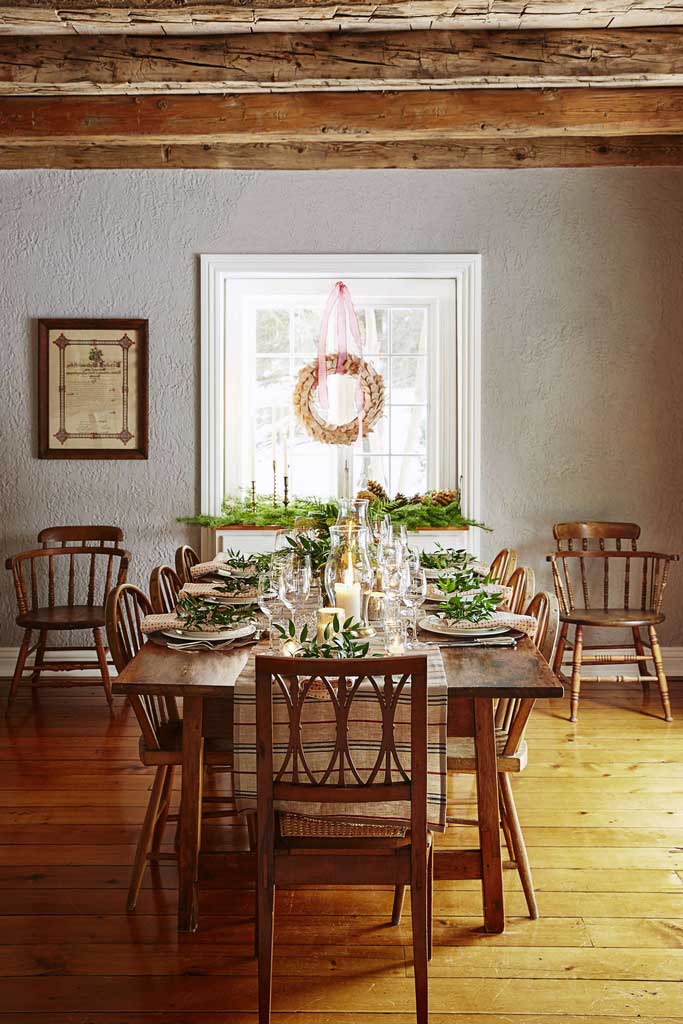 Regards, Table Covers Depot. Merry Christmas for everyone. Today, I want to share about making a Christmas Centerpiece. Especially the Christmas floral arrangements centerpieces. But, before we discuss it, it would be nice if you read first about the 5 cool Christmas centerpiece ideas below.
Simple & Easy Christmas Centerpiece  for Christmas Table Settings
Christmas has arrived. But you didn't have time to buy a variety of decoration needs for the Christmas table? Don't panic, see the tips for creating a beautiful Christmas centerpiece below.
On Christmas Eve there is usually dinner with family. Of course after attending Christmas afternoon or before Christmas Eve at the church.
Since morning the mothers have been busy in the kitchen preparing food. Children help arrange plates, glasses, spoons, and forks.
All cutlery is placed around the Centerpiece. Includes food and drinks that will be served at Christmas.
Christmas Tree Ornaments for Christmas Centerpiece Ideas for Table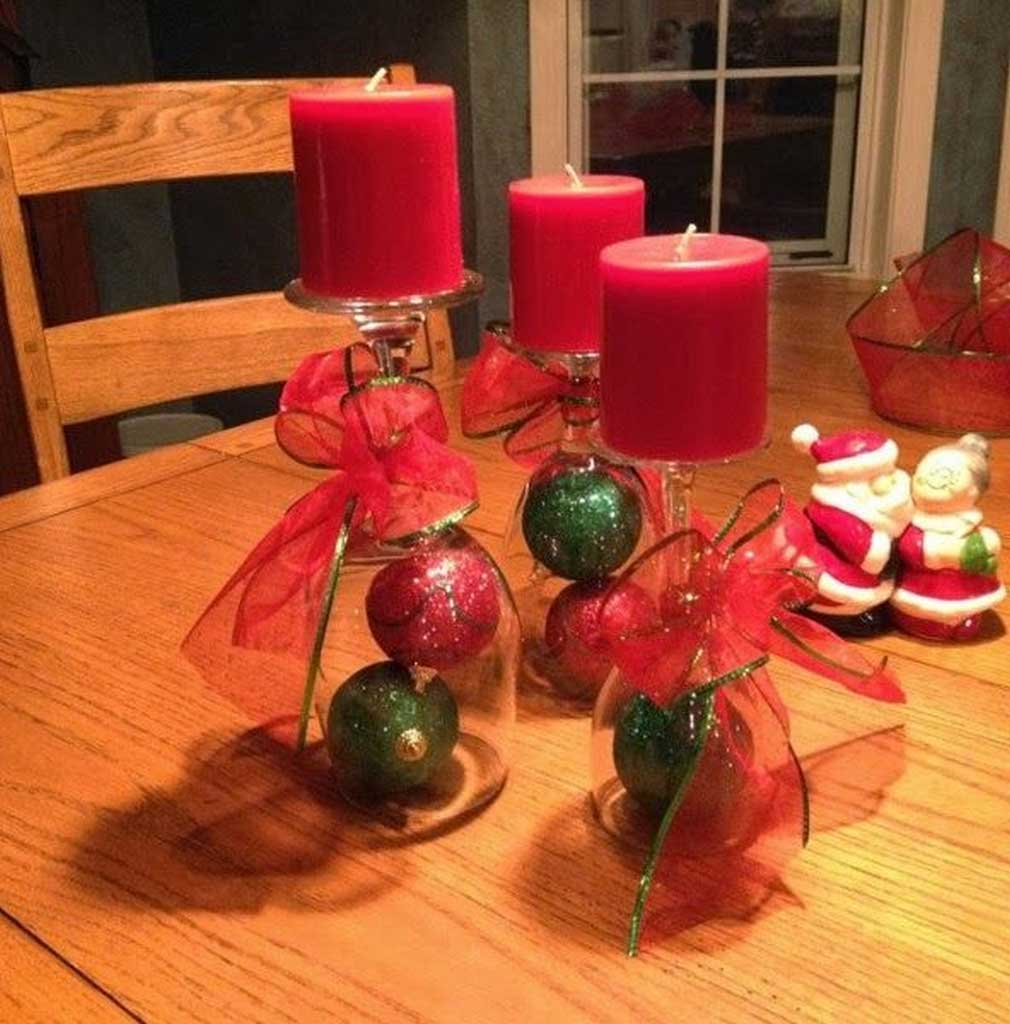 If there are still unused Christmas tree decorations, use them to make a dining table centerpiece. The trick, prepare a cake bowl complete with the cover glass, then insert the Christmas tree decoration balls. Store in the middle of the dining table next to a candle or other decoration.
Christmas Centerpieces Made with Food
Who says a food is only to be eaten. Before that, it's not wrong if we use food as one of the decorative works, including the centerpiece. Yes, colorful food like a cupcake if arranged beautifully can be one of the interesting centerpieces. Just arrange several cupcakes in the tiered serving tray, then place the cupcake at each level. Place this cupcake in the middle of the table, so it's a unique, attractive centerpiece, and edible as well.
Besides cupcakes, you can use fruits. Simply place the fruits of different types and colors, then place the fruits in a fruit basket. Give ribbon and tie at the ends of the basket as decoration.
Beautiful Christmas Candle Centerpiece
Still around the Christmas dining table decoration, aka the centerpiece. Place a Christmas candle on a small plate, then place a few flowers around it to cover the surface of the plate. It is recommended to use white or red candles.
Christmas Centerpieces with Fruits or Original Plants
If you don't want to bother making a centerpiece, just take a plant in your yard, choose one that is small in size, and place it in a glass or plastic container. It would be better if you choose a type of plant that has beautiful and colorful flowers.
Make the plant a centerpiece. For a more unique touch, you can choose a water plant, then place the water plant in a glass container filled with water and make it a centerpiece on your coffee table. This original plant centerpiece is suitable for Christmas or at casual events, such as having lunch with all your family members.
Make an Inexpensive Christmas Centerpiece Ideas by Utilizing the Items Around You
One of the easiest and cheapest ways to make a Christmas centerpiece is to use the items around you. You can use flower vases, glass bowls, small baskets, jars, or ceramic containers as a place to make a centerpiece. However, make sure the condition is still quite good, not cracked, and not dull. Then, add other ingredients and accessories, depending on the theme of the centerpiece you want to make.
For wine lovers, you can also make bottles of wine that are not used to be used as a centerpiece. Combine wine bottles with different shapes, colors, and sizes. Then in each – each bottle of wine, place an original flower. Make sure the flower does not cause a pungent odor, which will interfere with the aroma of food served at the dinner table. Finally, put ribbons on each bottle neck to make it look more beautiful.
For the simplest centerpiece, you can place small candles. Or if you want a more creative touch, you can make a centerpiece from flower arrangements, by making and arranging imitation flowers from plastic and ribbons. Arrange and combine these flowers by considering the texture and composition of the colors. To make it look more luxurious, you can sprinkle glitter on it, so that the appearance of the centerpiece will look shiny when exposed to the light.
DIY Christmas Centerpiece Candle Holder with Floral Arrangements
December has arrived. For those who celebrate Christmas, they must be busy getting ready to welcome Christmas.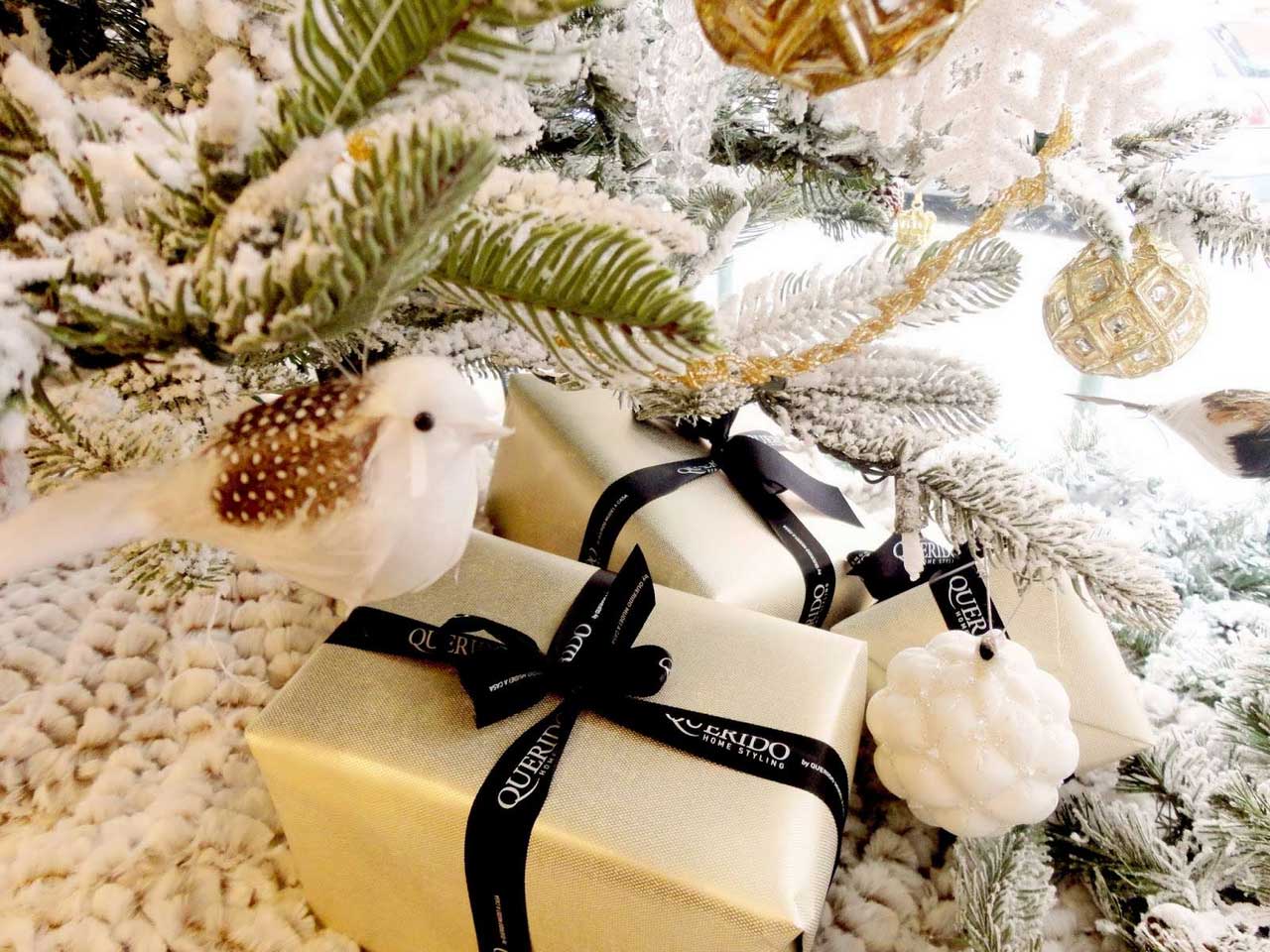 A few days before December, the mall/supermarket has decorated the building with a Christmas Tree. Each shop is also decorated, so when we shop for Christmas needs it feels good. Many shops, especially in the department store, decorate their shop with Christmas accessories.
Exchange of gifts is one of the habits that is now favored by our society. So a gift hunt for exchange gifts is also very much awaited. Especially by small children and teenagers.
At Christmas Eve, Candle is one of the ornaments that must be on the dining table. After the dinner dish is prepared, then Christmas Candles are one of its complement. They use candles as light at dinner. The lights on the Christmas Tree are also turned on.
The atmosphere caused by candlelight makes it more calm and peaceful. Christmas dinner usually begins with a prayer together before eating. Praying thanks for God's grace and gift for a year.
In order to make your friends Christmas dinner more festive, let's make a Flower Candle Holder.
How to Make Christmas Centerpiece Floral Arrangements with Candles
This Christmas floral centerpiece is also a candle holder. But, because it is made of faux flowers, it must be careful.
Flowers can burn if the candle is short. so if you want to be more serene, use dim lights. Christmas dinner will also be calmer.
This Christmas centerpiece is made of:
Moon Orchid flowers are combined with
Delphinium flowers
Red Poinsettia
Poinsettia Gold
Pine leaves
Berry
Christmas balls
You can also use fresh flowers. If using a Lily flower will be more festive. Lily fragrance will fill the entire dining room. Or maybe the Roses? The vase is decorated with ribbon Christmas-theme and is given a candle, so this Christmas candle holder centerpiece will be more beautiful.
So, please use flowers according to your taste.
Once more for DIY Christmas centerpiece floral arrangements. There are various candle holders. Some are made of metal, glass, ceramics etc. All depends on the tastes of each person to select it. A metal candle holder is stronger, while those made of glass are more beautiful.
But if all does not exist, we can also use cups. It would be better if the cup also has a Christmas atmosphere motif or a picture of Santa Claus, snowflakes, red-nosed deer etc. Rest assured after being decorated with flowers it will look very beautiful.
We can make a Christmas centerpiece candle holder from a cup. Like the photo below. Want to know how to make it?
First, choose the cup to be used.
Then wash and dry
Create a floral foam shape about the size of a cup
Make a candle-sized hole that will be used
Choose flowers and leaves to decorate
Begin flower arranging and leaves
Make sure the flowers and leaves are firmly planted in the floral foam
Use Fox glue
After finishing decorating it, pay attention to the cup
We can add ribbons, wire decorations or anything
Finish the flower-decorated candle holder.
Hopefully, this article can be a tired remover. In the midst of busy welcoming of Christmas Day, hopefully still have time to read this article.
Once again Merry Christmas and Happy New Year. Hopefully, in the next year, we can be a better life. Also for our city and country. Hopefully, justice and prosperity will be realized in this country. Please plan for the coming year. Keep the spirit and do good for others.
So, if you'd like to have all of these wonderful graphics about Christmas Centerpiece Ideas for Table Decorations that You Should Know, just click save button to store these shots for your PC. These are prepared for down load, if you appreciate and wish to obtain it, click save logo in the web page, and it'll be instantly saved to your desktop computer.
Thanks for visiting our website, article above Christmas Centerpiece Ideas for Table Decorations that You Should Know published. Many people attempting to find information about Christmas Centerpiece Ideas and certainly one of them is you, is not it?