6 Elegant Beaded Table Linens That You Should Buy
|
A table runner is one of the versatile pieces of table linen that you can choose. A runner is useful in many parts of your decor, including a dinner set. Also, the runner is available in a wide range of materials, styles, and colors. However, beaded table linens are the best option if you want to have an elegant look in your space. Thus, here is the information for you!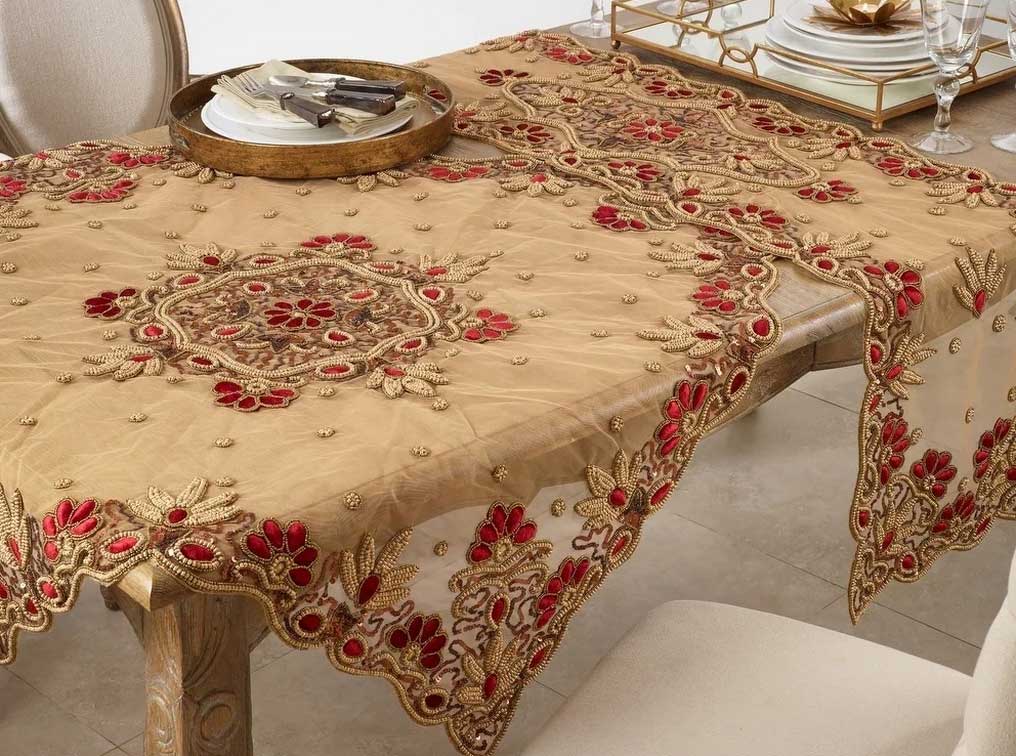 Elegant Beaded Table Runner with Classic Fancy Appeal
Floral Table Runner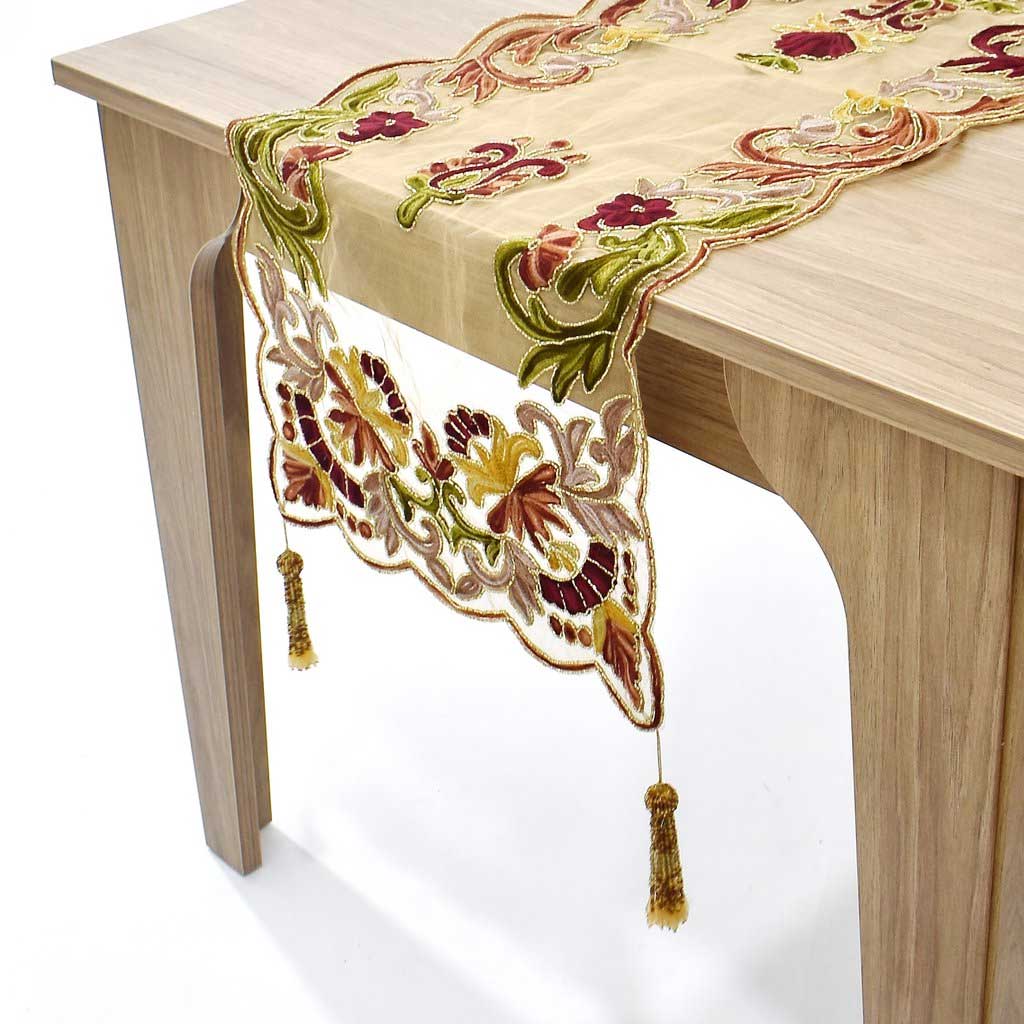 A beaded floral runner is one of the popular table linens that can be used all year round. This runner is best suited for formal dinners, such as Christmas, House warming parties, or any other special events. Not only have that, but these runners are also so beautiful that they will add brightness to your dining area.
Also, the floral runner is available in the dimension of 0.63 inches high x 18 inches wide x 41.5 inches deep. For these reasons, it is best to fit in with any occasion and variety table. Constructed from 30% plastic beads and 70% glass beads on 100% cotton backing, you have to care for these beaded table linens gently. Gentle handling will guarantee them lasting!
Finished in Silver and Crystal Design
The silver and crystal beaded design are one of the best runners to choose for a special event, like Christmas. It features beautiful, glacial-like glass beading that reminds you of a winter wonderland! The dazzling glass beads form an interlacing design on this beautiful table runner. Since there is silver and crystal beaded, most of this product is handmade.
Hand Beaded Table Runner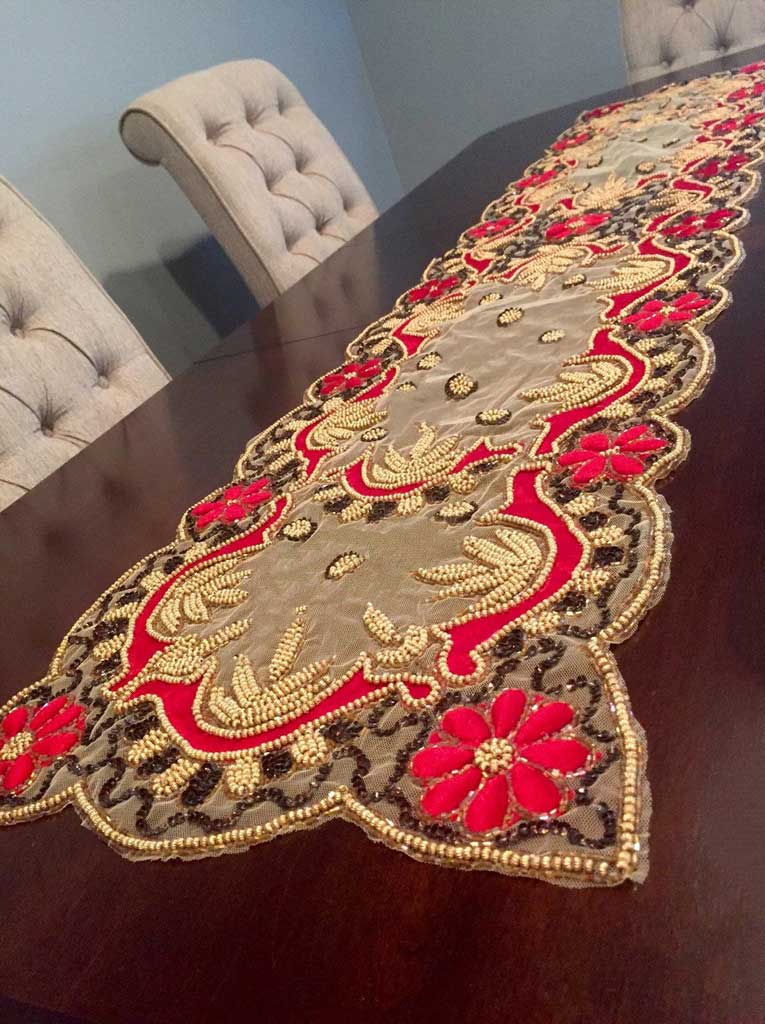 Designed with modern Scandia floral embroidery, the hand-beaded runner has a soft brushed texture. But the best thing about this runner is machine washable for easy cleaning. Ideal for dressing the table and protecting it from food and drink spills and stains. Sure, you will have excellent appeal for your dining set.
Silver Beaded Table Runner
Silver beaded table linens are an elegant complement to your table décor. The elaborate design in this runner perfectly dresses up any table design. Meanwhile, the sophisticated pattern makes a beautiful background for your table settings. It's the perfect choice for hosting elegant for special occasions or dinner parties.
Beaded Vintage Pattern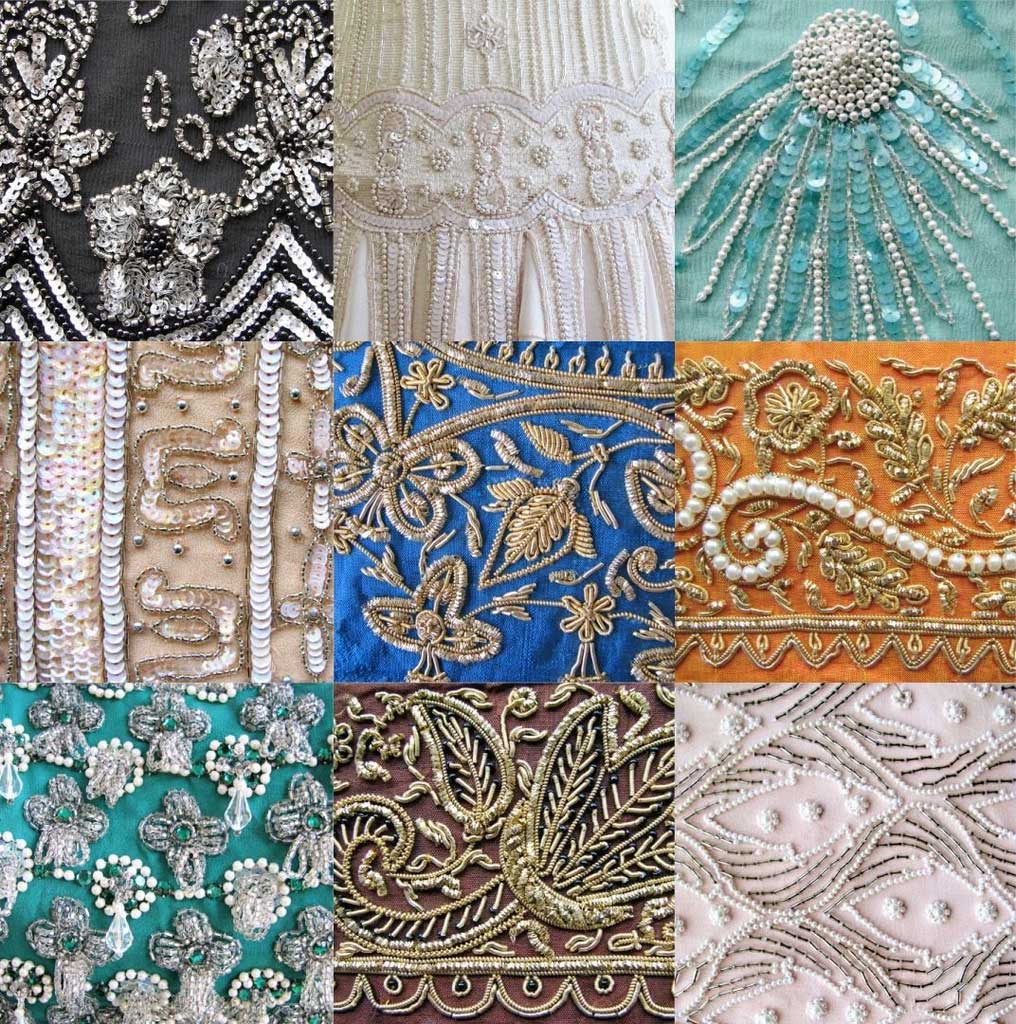 Beaded vintage pattern runner is made from glossy silk yarn embellished with glass beads. It makes the perfect complement for the dining table on a special occasion. Beaded fringes at both ends can make a significant impact on the overall look. Also, this runner works well in a linen or cotton material with wooden beads. Thus, it is perfect for a more everyday natural look.
Pier One Table Runner
In case you are looking for beautiful handmade beaded table linens, choose the pier one design. A handmade runner shows the focal point of your dinner party. Plus, pier one is made from the highest quality fabric. Even though pier one runner is handmade pieces, it's also machine-washable and dryer-safe.
All in all, there are a wide range variety of elegant beaded runners that you can choose from on the market. From pier one model, floral pattern, vintage, silver, handmade, and crystal design, your options are endless. All the beaded runners can add an elegant appeal to your dining table on a special occasion.