Home
»
Table Setting
»
6 Popular Tablecloth Materials With Different Characters | Table Covers Depot
6 Popular Tablecloth Materials With Different Characters | Table Covers Depot
|
Consciously or not, tablecloths play an important role in creating beauty for a room. Choosing tablecloths should be done by considering the room conditions and themes that want to be emphasized through interior appearance.
Basically, choosing tablecloths tends to be easy. The reason is, many motifs and designs are available on the market. You just have to adjust it to your needs.
Do you use tablecloths on the dining table? The dining tablecloth can indeed add beauty to the dining room decoration, also gives a special impression, especially if guests are visiting your home. To prevent you from buying the wrong product, let's know 6 different material tablecloths!
Cotton Tablecloths
Cotton is the most common material used as a tablecloth. Cotton tablecloths are suitable for daily use and are able to protect the table from scratches.
The price of cotton tablecloths is also relatively affordable. Unfortunately, this material easily absorbs stains, so that if we accidentally spill something on it, the only way to clean the stains is by washing it ASAP, because surely the stains will be absorbed immediately.
However, cotton tablecloths are easy to wash, really. Just soak it in a mixture of warm water and detergent, then rub the dirty area. We must also pay attention to its size, because if it has been used for a long time and through several washing processes, cotton tablecloths tend to shrink.
Polyester Tablecloths
The polyester material is similar to cotton, the difference is the appearance. Polyester is more shiny than cotton. This shiny material makes polyester tablecloths suitable for formal dining.
But we must be vigilant, because there are some people who have allergies to polyester. This allergy comes from chemicals used to make polyester. So pay attention to this before buying a polyester tablecloth, ok!
Vinyl Tablecloths
Vinyl tablecloths are best suited for outdoor events such as picnics or garden parties. This is due to vinyl material that is waterproof, sun-resistant, and easy to clean if exposed to stains.
Vinyl tablecloths are not suitable for formal dining events because the material looks cheap.
Silk Tablecloths
Silk tablecloths are perfect for formal occasions such as weddings or anniversary parties. Among the previous materials, silk tablecloths certainly have the most expensive price. But the price is comparable to its luxurious appearance.
Typically, silk tablecloths have lace or embroidery accents in the edges to add a luxurious impression. The troublesome thing about silk tablecloths is that we have to be extra careful when washing it, because silk is very delicate and easily damaged.
Plastic Tablecloths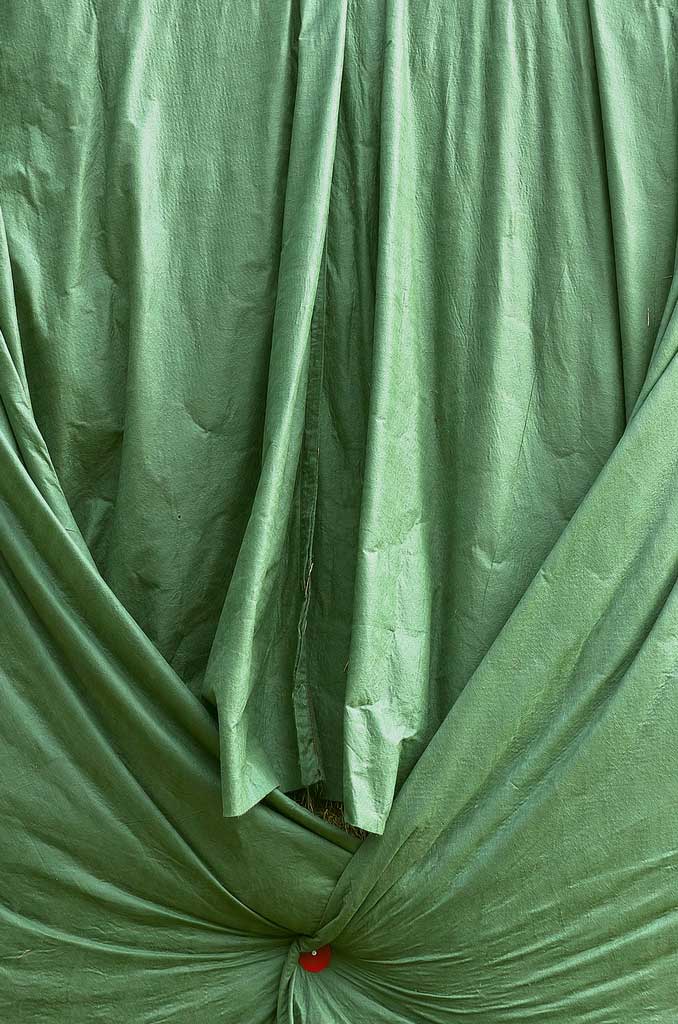 With a relatively cheap price, you can find plastic tablecloths on the market. Especially nowadays, plastic tablecloths have a variety of shapes and motifs. Well, although plastic tablecloths tend to be easily cleaned and resistant to stains and dirt – it must be understood that plastic tablecloths are also easily damaged. For example, cut or torn due to sharp objects.
Knitting Tablecloths
Actually, knitting tablecloth is one type of handicraft. As the name implies, this tablecloth is indeed made by knitting. The material varies – however, usually using wool yarn as the main ingredient. If you are interested, you can make your own knit tablecloths or buy them at many online and offline craft stores.
Expensive tablecloths must have quality and beautiful motifs. However, when you choose a tablecloth, don't be tempted by their beautiful motifs only, but it doesn't match your room theme.
It will look funny if the tablecloth you choose is too small or even oversized so it covers the entire table. Therefore, make sure you know the table size precisely. After that, you are free to determine how wide the tablecloth you will choose later.
The current trend that is developing in the world of tablecloths is letting the edges dangle down. There is a form of intact cloth or tassels. With this technique, the elegant impression on a table can be more prominent.
So, what which tablecloth type do you choose?

So, if you wish to obtain these fantastic pics about 6 Popular Tablecloth Materials With Different Characters, simply click save link to save the images to your personal PC. There're ready for download, if you want and want to obtain it, simply click save badge in the web page, and it will be directly downloaded to your desktop computer.
Here you are at tablecoversdepot.com, article above 6 Popular Tablecloth Materials With Different Characters published. Many individuals attempting to find info about Tablecloth Materials and definitely one of them is you, is not it?