Home
»
Table Ideas
»
How To Remove White Water Stains From Wood Furniture | Table Covers Depot
How To Remove White Water Stains From Wood Furniture | Table Covers Depot
|
White wood stain on a wooden table can be caused by a hot or cold glass. Water marks on wood can be very annoying to remove it as well as reduce the beauty of your wood table.

7 Tips On How To Remove Water Stains On Wooden Tables
Having wood-based furniture certainly has its own uniqueness. In the United States, North Carolina is one of the producers of wood furniture. Not only well-known in their country, but their wooden furniture also has many customers abroad. The furniture quality from North Carolina even encouraged investors from Germany, China, South Korea, and Japan to invest their capital.
Some of the best-selling products on the market are beds, cabinets, buffets, sofa sets, and coffee tables and even other wood products such as ceilings, gazebos, even aquariums. Often, these furniture are priced at high prices. However, the fantastic price does not reduce the consumers' intention to buy their products.
This wood furniture with fancy priced requires properly care. Especially when you decide to buy a wood-based dining table. Stains that spill when dinner cannot be denied. Even water can leave stains on the wood table. This stain is usually obtained from a glass that is still hot or contains ice that condenses. Generally, the form of stain in a circular shape like a white ring on the table surface. To clean the stain, some of the following ingredients can be used.
Salt
To remove water stains caused by a mark of glass or bottle stand, you can mix one teaspoon of salt with a few drops of water. Rub the mixture on a ring-shaped stain using a soft cloth or sponge until clean. Shine the wood table using furniture polish.
Vinegar
To remove white circles caused by a wet glass on wooden furniture, mix vinegar with olive oil. Rub it with a soft cloth in the same direction as wood fiber. Rub once more with a soft clean cloth to polish the wood surface. To get rid of white circles on leather furniture, apply with a sponge soaked in white vinegar.
Walnuts and Nuts
Walnuts and Brazil nuts are very suitable for cleaning stains on brightly colored wood furniture. Combine both of these ingredients, then rub with a cloth or rubber cleaner on the stain on the table.
Baking Soda
To remove white stains caused by heat from a glass of hot water or dew from a glass of cold water, make a mixture from one spoonful of baking soda and one teaspoon of water. Rub gently with a circular motion until the stain disappears.
Toothpaste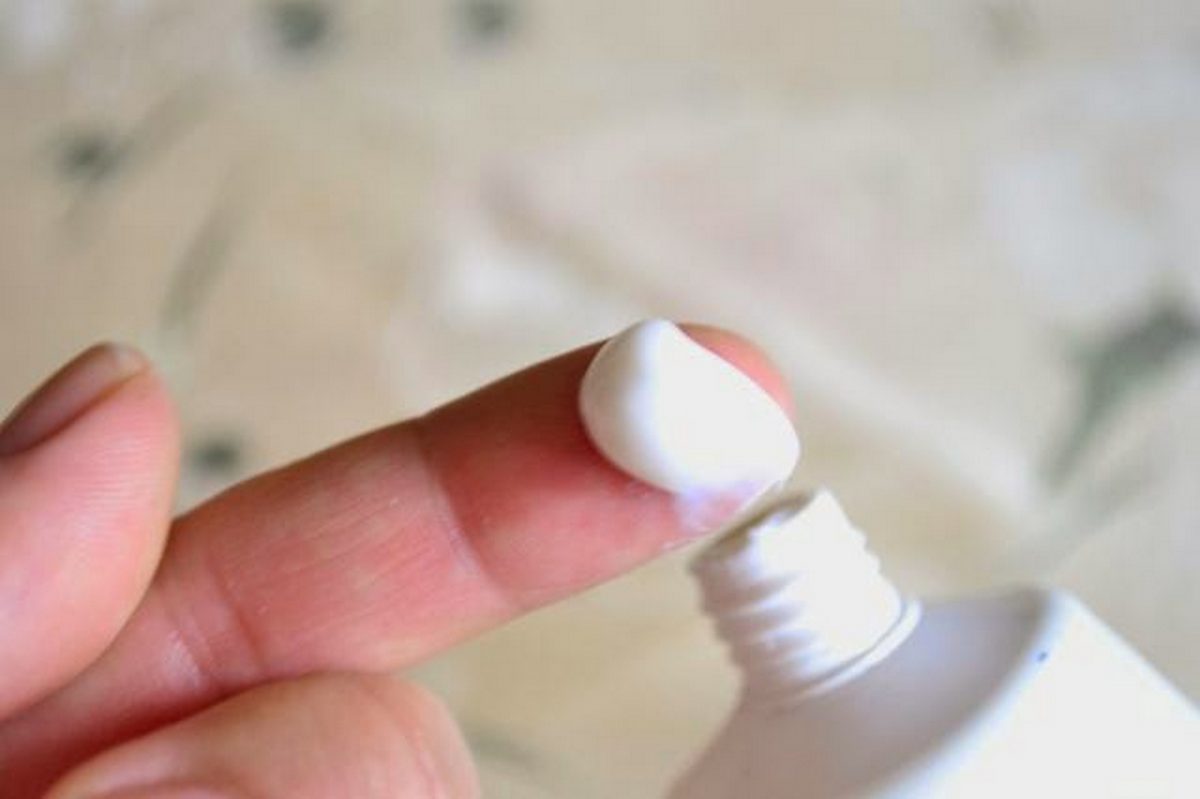 To get rid of the watermark caused by glass that condenses on the wooden table, rub using white-colored toothpaste and a soft cloth. Then, wipe it with a damp cloth and let it dry before polishing it with lacquer. To make a stronger cleanser, mix the toothpaste with baking soda.
Car Wax
When there is a white ring-shaped stain on a wooden table that doesn't disappear with ordinary furniture polish, try using a few drops of car wax. Rub the stained surface with your finger, let it dry, then wipe with a soft cloth.
Sago Flour
Corn starch or also known as sago flour can be used to clean wood furniture. The trick, sprinkle corn flour on dirty furniture and rub with your hands.
Wood Kitchen Furniture Treatment that You Should Know
Some of the ingredients above are quite easy to obtain. Especially if almost all of your kitchen utensils are made of wood. However, besides having to be patient in cleaning, wooden furniture must also get maximum care. Learn how to care for wood furniture:
Regularly Clean the Dust
Pay attention to the wood furniture in your house. Do not leave it when the wood furniture is dusty, because it can increase the risk of porosity if it is never cleaned. To maintain its durability, it's good to clean wooden furniture regularly and periodically. Clean wood furniture using a soft cloth. Avoid using a cloth made of silicone because it can cause scratches.
Place it on a Dry Place
Continuous exposure to hot temperatures can make the wood dry and shrink, causing cracks in the wood layer. Keep the wood furniture from kitchen appliances that emit hot temperatures or places directly exposed to sunlight, especially if you live in an area with high temperatures. Not only that, but moist air can also increase the growth of fungi or insects that are harmful to wood.
Choose a Quality Wood Cleaner
When you want to clean furniture or wood floors, you should choose a quality wood cleaner. This is to ensure that the wood cleaner is very good to use to treat wood. If not careful, it can cause the furniture color to fade away. Also, make sure the product is made to care for wood furniture, not for non-wood material furniture. Use wood cleaning products three times a week to keep the wood furniture durable.
Cooking Using a Wood Cutting Board
Using a wood cutting board is one of the recommended meat cooking tips. As one of the important tools in the kitchen, wood cutting boards must be given extra care to avoid the growth of mold.
Don't Rinse it
Avoid washing wood furniture in the water. Do not immediately rinse with water because it can damage the surface. Preferably, prepare warm water and a sponge to wash it. Add a little soap to the water, and use a toothbrush to reach difficult areas. After that, do the last step by taking a soft damp cloth to wipe the entire furniture surface.
Wood furniture is indeed very elegant and also unique, take care with a maximum so that the furniture is durable.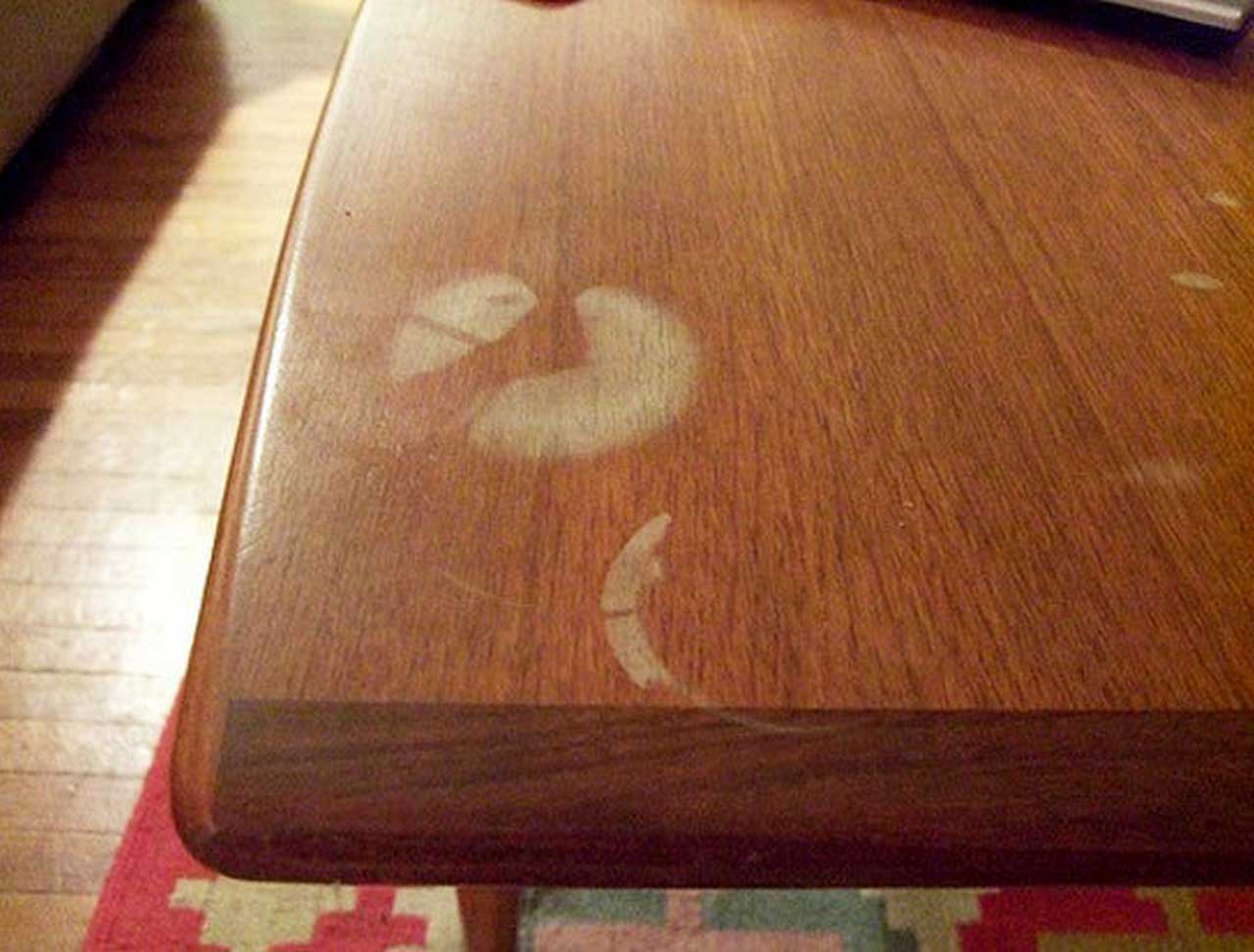 So, if you want to secure all of these magnificent images related to How To Remove White Water Stains From Wood Furniture, press save button to save the pics for your personal PC. They're ready for save, if you'd prefer and want to take it, simply click save logo on the web page, and it will be immediately saved in your desktop computer.
Thanks for visiting tablecoversdepot.com, article above How To Remove White Water Stains From Wood Furniture published. Most people looking for specifics of Remove White Water Stains and of course one of them is you, is not it?