4 Types of White Wedding Tablecloth That You Should Know | Table Covers Depot
|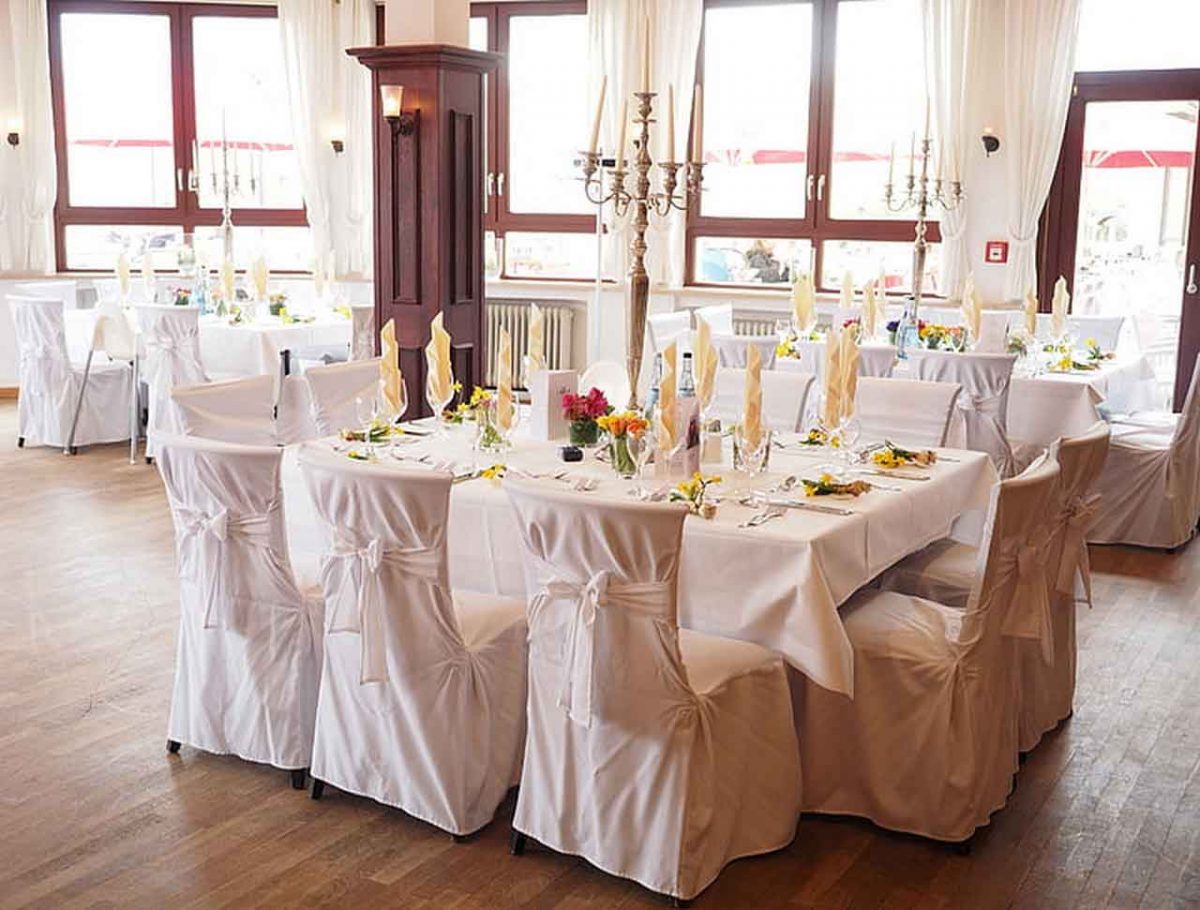 A tablecloth is an essential item of a wedding decoration. It covers a wide range of areas that transform the appearance of your table quickly. Besides, using table linen is an easy way to hide the surface of the damaged table. They come in different shapes, materials, and types. Each tablecloth has characteristics. If you want to use a white wedding tablecloth, here is what you should know.
Four Types Tablecloth for Wedding That You Should Know
Table Overlays
Table overlays are linen used on the top of a table. Besides, it also used to add an extra layer of fabric for wedding tables. Typically, this type of tablecloth comes in a different material that has excellent quality. One of the best materials to use on the table overlay is satin, especially when placed on top of polyester. Because it adds contrast and shine to polyester material.
Organza also a perfect material because the sheer quality of the fabric makes the table linen color underneath slightly visible. But depending on the situation, some people prefer to choose a white wedding tablecloth on a bare table without additional table linen. It because they want to add a luxury touch and visual interest in a simple way possible.
Table Runners
Table runners almost similar to overlay, but it is a great accessory to boost a formal table setting. They are a long strip of fabric that lines through the middle of the table across the length. A table runner can help protect the table, but this type of tablecloth can easily incorporate with a particular pattern or accent. Especially for events that need a focal point like a wedding reception.
To work out the right table runner dimension for your wedding table, measure the width of your table, and divide it by three. For instance, if you have a square table that is 60 inches wide, then your white wedding tablecloth should be 20 inches. It will leave enough space on either side of the table. So, your tablecloth setting doesn't overlap with your runner.
Placemats
Placemats come in square or rectangular fabric. They can be decorative components and available in a range of materials. You can choose this type of tablecloth depending on your event. For instance, if you want to use it for a casual or informal setting, choose two color combinations as a theme. But if you want to make an elegant look, using white placemats is the best option.
Table Skirts
For an event that needs to serve food in a buffet-style, a table skirt is a perfect selection to add a beautiful look to a table. It is used for sophisticated events such as wedding reception to boost elegance. This type of white wedding tablecloth comes in numerous shapes and sizes that become an easy way to cover the table.
All in all, tablecloth has a vital role in supporting wedding reception decoration. They come in different types, shapes, and sizes to fit on your table. Table skirts, table runners, table overlays, and placemats, are excellent models to complete your wedding setting since the material has elegant and simple designs.
Here you are at tablecoversdepot.com, content above 4 Types of White Wedding Tablecloth That You Should Know published. Many people attempting to find info about white wedding linen tablecloth and definitely one of these is you, is not it?